New high-cost Huawei hopes to entice with Porsche logo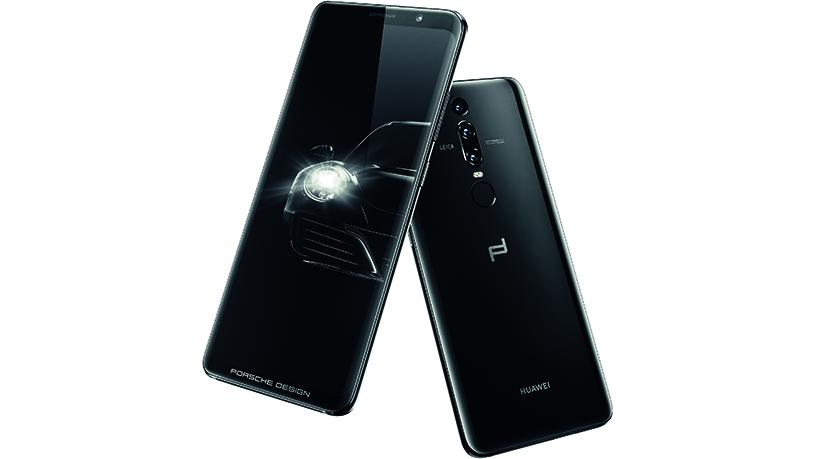 Chinese manufacturer Huawei, in partnership with Porsche, has created a high-end smartphone with a hefty price tag of R26 459. This means it is beaten only by its predecessor to the title of most expensive phone in South Africa.
The Porsche Design Huawei Mate RS incorporates the same technology as the recently released Huawei P20 Pro. The only differences are: the rear triple-camera set-up has been moved from the side to the middle; there is 256GB internal storage as opposed to 128GB; it has a fingerprint sensor built into the screen; and there is a Porsche logo on the front.
Last year, the company released the Porsche Design Huawei Mate 10 in SA, selling for the recommended retail price of R26 999.
Zhao Likun, Huawei's SA consumer business group GM, said in an interview with ITWeb that last year's top-of-the-range Porsche Huawei phone did much better in SA than initially expected, with 700 units sold country-wide.
This year, Zhao says Huawei has brought in 1 000 units of the phablet and it will be sold exclusively through MTN. He said only 1 000 units were brought in because the Mate RS is not one of the company's key performance products, but Huawei wants to have some available in its range for its "VVIP customers".
He says the device is aimed at business people, enterprise managers and Porsche fans.
There is also a 512GB version of the device (the largest amount of internal storage any phone has ever offered), but this is only available in China, and if it were available here, would cost over R30 000.
The camera configuration, co-engineered with Leica, comprises a 40MP RGB sensor, a 20MP monochrome sensor and an 8MP sensor with a 3X telephoto lens.
The Porsche Design Huawei Mate RS has two fingerprint sensors, one built into the screen in the front and a physical button on the back. The in-screen fingerprint sensor allows users to wake up the device by floating their finger above the display, while touching the sensor unlocks the phone. The back fingerprint sensor can also be used to unlock the device or access a second, secure space on the smartphone.
The display is a 6-inch OLED 2K curved-at-the-sides screen, a feature first seen on rival Samsung smartphones. It also has Dual SLS (super linear system) speakers with DOLBY ATMOS, and is water and dust resistant.
The device has a 4 000mAh battery with super-charge capabilities and is the first Huawei flagship to enable quick wireless charging.
How the price compares with other high-end smartphones on the market:
| | | |
| --- | --- | --- |
| Smartphone | Price | Storage |
| Porsche Design Huawei Mate RS | R26 459 | 256GB |
| Huawei P20 Pro | R15 499 | 128GB |
| Huawei P20 | R12 999 | 128GB |
| Samsung S9+ | R17 999 | 128GB |
| Samsung S9 | R14 599 | 64GB |
| iPhone X | R20 499 | 64GB |
| iPhone 8 Plus | R15 499 | 64GB |
| iPhone 8 | R13 499 | 64GB |