SA sees rise in women IT entrepreneurs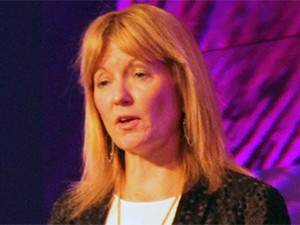 Innovation and job creation by women entrepreneurs is critical for the thriving global economy, said Karen Quintos, senior vice president and chief marketing officer at Dell, speaking at the Dell Women's Entrepreneurship Network Summit 2016 in Cape Town yesterday.
According to Quintos, entrepreneurship is the force that leads to economic development around the world and women-owned businesses could make up the 5th largest GDP in the world.
GM at Dell SA Doug Woolley, in an interview with ITWeb, said in the South African landscape today the biggest opportunity for women to enter IT is through entrepreneurship. More female IT entrepreneurs are entering the market in SA than before.
Although women entrepreneurs in tech are still a minority, more women are starting tech companies or having senior roles in the sector, he continued.
According to Woolley, this is being driven by the government developing black female owned small and medium businesses with funding, procurement and putting policies in place to protect the small business owner.
Quintos agreed, saying SA is one of the few countries across the continent that actively promotes women-owned businesses through public procurement policies. The number of SA women-owned entrepreneurial businesses equals that of men, she added.
Lindiwe Zulu, minister of small business development in SA, said the SA government has set aside 30% of procurement for small and medium businesses.
Zulu believes supporting small and medium enterprises is critical as they are creating jobs and helping elevate unemployment.
She says the focus should be on women, youth and those with disabilities, because they still remain on the periphery of economic growth, she said.
Acceptance
Woolley said the acceptance of women IT entrepreneurs is also spilling into the private sector - with the industry seeing an influx of female CIOs.
"It is now more acceptable by the industry for women to go into jobs which were once perceived to be technical - and not a chosen route for females to start a business or in which to be employed.
"The old stigma of ten years ago or the preconceived ideas of the women's role in IT has been broken down by all of these entrepreneurs who are saying: 'it might have been a man's world ten years ago, but we will charge in and do it'."
Capital challenges
However, capital is still one of the top barriers to success for small business - especially when they are looking to scale, said Wooley.
He added that getting funding in SA is generally difficult, but women have it worse.
"SA is not known for its venture capital (VC) industry and that's the reality of life. To a large degree, our banks also operate on a risk-free principal - and that doesn't make it easy.
Woolley notes there are very few VCs in SA that are willing to take a risk on tech companies, unlike in The US where if you have a great idea, you have people fighting to take your idea to the market.
Also, globally, women entrepreneurs in general are facing challenges pertaining to access to capital, networks and resources.
"However, this is an exciting time for women IT entrepreneurs. These businesses have an opportunity to grow."