Vodacom security solution targets small business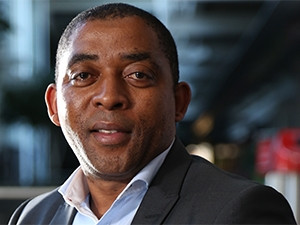 Vodacom Business has unveiled a security solution to keep employees' smart devices and modems secure and threat-free.
Housed on Vodacom's core network, the SecureNet solution provides protection against mobile viruses, mobile malware and phishing sites when using non-encrypted communication.
SecureNet also provides protection against e-mail threats, and ensures business devices are always protected, according to Vodacom Business.
Vuyani Jarana, chief executive at Vodacom Business, says: "Smart mobile devices have quickly become an important part of businesses, especially with the era of bring your own device (BYOD). However, as more companies depend on mobile devices, cyber crime becomes an even bigger threat, with more potential for mobile viruses, mobile malware and phishing."
Small businesses are particularly vulnerable to fraud because of the limited resources to implement prevention systems. Mobile devices are quickly replacing the usage of laptops, and smart devices have taken over to house all the sensitive information any business deems confidential, Jarana adds. "Businesses don't have to be exposed to cyber fraud that can't be managed anymore. Vodacom SecureNet will save employers time and costs."
According to Kaspersky Lab, over 145 000 new malicious programs for mobile devices were detected in the last year, approximately four million malicious applications are used by cyber criminals to distribute mobile malware to Android-based devices, and the majority of mobile malware targeted users' money.
"The productivity and cost saving benefits of BYOD are driving its popularity and increase. Employees are also enabled to work from anywhere and anytime," says Jarana.
"With these great advantages come potentially great threats that must be carefully managed. We're making that management much simpler and secure."