Come discuss Azure Databricks with the experts
Build and scale your analytics by uniting data science, engineering, and your business with Microsoft Azure Databricks.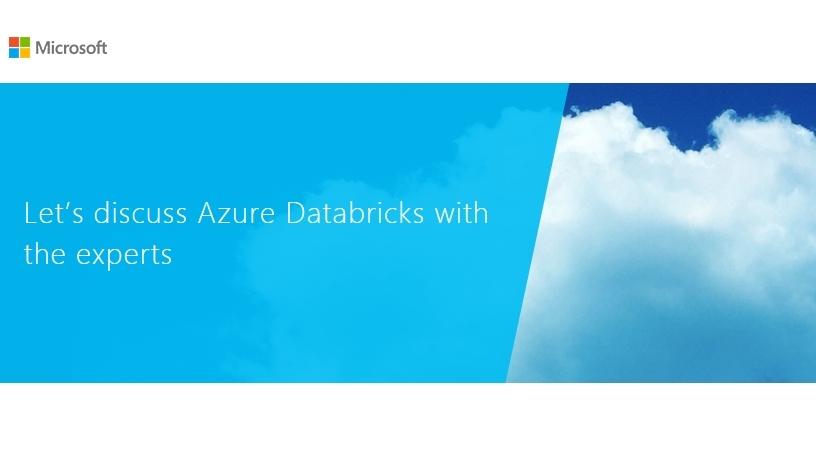 Join the Data-AI 300 Community Meet-Up on 29May 2018 at the Microsoft office to discuss Azure Databricks with the experts.
Azure Databricks is a high-performance Apache Spark-based platform optimised for Azure, which combines security, collaboration and massive scale with an intuitive, end-to-end experience.
During the session we will be sharing details on the direction of the joint analytics technology, business and the market, as well as the fit within the larger Microsoft portfolio.
Date: May 29, 2018
Time: 6pm-8pm
Venue: Auditorium 2, Microsoft South Africa 3012, William Nicol Drive
To learn more about this fast, easy and collaborative Apache Spark-based analytics platform, click here to secure your seat.