HeroTel gains access to licensed spectrum with new acquisition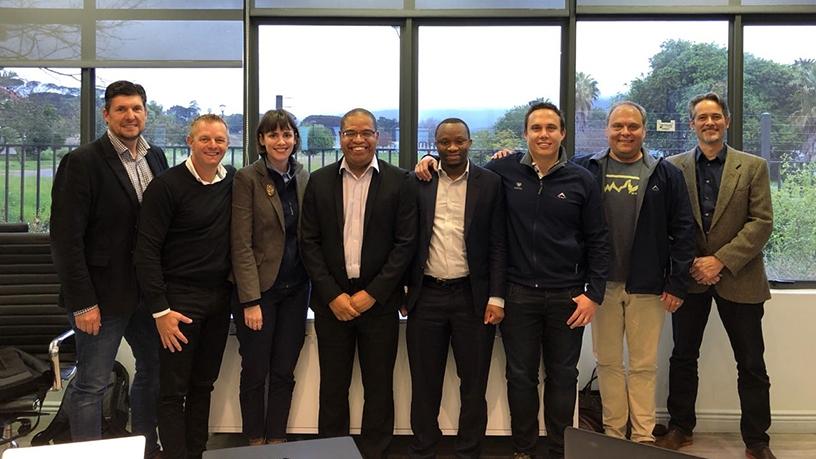 HeroTel has announced the acquisition of VO Connect, with the purchase giving the group access to licensed spectrum.
"This deal represents an exciting new step for HeroTel," chairman Alan Knott-Craig Jnr told ITWeb in an exclusive.
"One of the historic challenges for wireless Internet service providers (WISPs) is that they operate predominantly in the 5.8GHz/ISM band, which can get congested in densely populated areas. This meant they lacked the tools to confidently service medium to large businesses that demand high availability services."
He says VO Connect operates in the licensed 10.5GHz point-to-multipoint frequency, a benefit that is now available to all the companies in the HeroTel group.
"Our vision is a world in which everyone is connected, especially those that are located in the more rural areas. Access to licensed spectrum is a major boost for us in attempting to achieve that goal," Knott-Craig adds.
VO Connect is a connectivity service provider offering enterprise solutions to medium and large businesses across SA. Founded in 1995, VO Connect has over two decades of experience working with channel partners.
HeroTel is a national connectivity provider that owns and operates fibre networks and WISPs across SA.
"What excites me most is that our WISPs will now be able to deliver guaranteed, service level agreement-based services, to our business customers," says HeroTel CEO Corne de Villiers.
"Real-time corporate applications like voice and video require enterprise-grade last-mile connections. It's something that our WISPs and their resellers have been wanting for years. Licensed spectrum allows us to now offer these services with confidence," De Villiers adds.
HeroTel says VO Connect's spectrum was "the primary driver" in the acquisition and gaining more access to spectrum will now be part of the group's strategy going forward.
When asked whether HeroTel would look to bid on more spectrum if the Independent Communications Authority of South Africa goes ahead with a spectrum auction early next year, the group replied that "this depends on the details of the spectrum that is put on auction".
The VO Connect deal is still subject to regulatory approval and would be HeroTel's 31st acquisition completed. As with past acquisitions, there are no planned changes to management or staff at VO Connect.
"HeroTel provides VO Connect with access to over 400 towns, 1 000 employees and close to 2 000 high sites, all of which we can leverage to reach a new set of business customers," says Kevin Taskes, MD of VO Connect. '
"We can now deploy our licensed spectrum into a wider geography, which will dramatically increase our coverage area. This is excellent news for our channel partners, who are increasingly looking for licensed connectivity in non-metro areas," he says.
VO Connect operates in the three major metro markets, as well as in quite a few large secondary cities like East London and Nelspruit. Taskes sees enormous potential in the economies of scale that could be achieved and the synergies between the two businesses.
HeroTel now has more than 55 000 clients and expanded coverage via its WISPs in the North West, Gauteng, Limpopo, Mpumalanga, Western Cape, KwaZulu-Natal, Eastern Cape and surrounds, making it SA's largest fixed wireless Internet service provider.