Reinventing customer experience with support from Dimension Data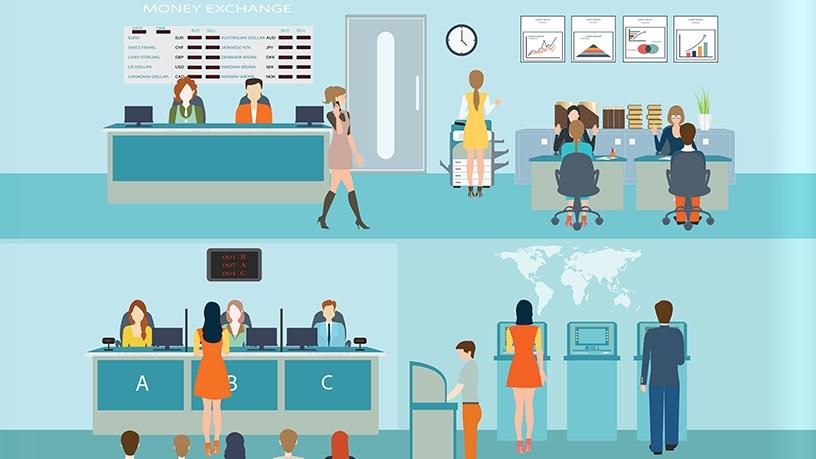 Dimension data has come on board as a digital partner to a multinational financial services group, to improve the customer experience with a live servicing video banking platform.
The platform will enable customers to speak face-to-face with a customer service officer and access banking services around the clock.
Recognising the importance of customer service in banking, the client sought to reduce queues and wait times at its retail branches, while enhancing interactivity and service accessibility for customers.
The bank extended beyond traditional Automated Teller Machines (ATM) typically used for cash exchanges, to Video Teller Machines (VTM) for non-cash related transactions such as the replacement of internet banking tokens or ATM cards, as well as the opening and closing of bank accounts.
Dimension Data provided an end-to-end solution that integrated the client's existing contact centre infrastructure and applications to develop a video servicing banking platform. This would enable self-service banking at the convenience of customers, while improving productivity of the tellers and officers at the retail branches.
The first of its kind in Asia, the deployment entailed working with Cisco Remote Expert Solution for an on-premise solution that provides a live video feed, to enable agents to efficiently serve customers at the machine's interface.
Png Kim Meng, CEO of Dimension Data Singapore, said: "We were thrilled to be able to expand our work with one of Asia's largest banking and financial services providers, as they introduce Asia's first video-servicing banking platform. Since implementation, the client has reported improvements in overall efficiency as its tellers can now focus on more complex issues instead of mundane tasks. We hope to continually be a part of their digital acceleration journey, as they look towards integrating live video capabilities within existing banking applications and introducing more technological implementations within their future roadmap."