MTN pays towards Nigeria fine settlement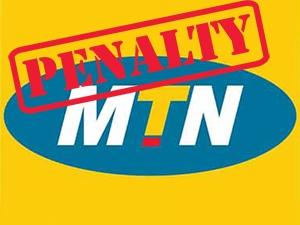 MTN has paid Nigerian Authorities $250 million (R3.8 billion) in a "good faith payment" in a move towards settling its hefty fine in the West African nation.
The payment to the Federal Government of Nigeria is on the basis that it will applied towards a settlement of a pending $3.9 billion (R60 billion) fine, once one is arrived at.
The Nigerian Communications Commission (NCC) slapped MTN with the original $5.2 billion (R80 billion) penalty last October for failing to disconnect over five million unregistered SIM cards on its Nigerian network. The fine was later reduced by 25%.
In December MTN decided to take the matter to Nigeria's Federal High Court in Lagos and in January a judge gave the parties until 18 March to try and settle the matter out of court.
"In an effort to achieve an amicable settlement, MTN has agreed to withdraw the matter from the Federal High Court in Lagos," the company said in a SENS statement.
MTN says group executive chairman, Phuthuma Nhleko, is continuing to lead the team engaging the Nigerian Authorities with a view to settling the matter.
MTN advises shareholders to continue to exercise caution when dealing in the company's securities. The telecoms operator's 2015 results are expected to be reported on 3 March.
MTN is the largest mobile operator in Nigeria, and the West African nation is also MTN's biggest market. The telco had 62.5 million subscribers in Nigeria as of the third quarter this year and the country accounts for about a third of the MTN group's revenue.