GE, HPE partner on cyber security in Africa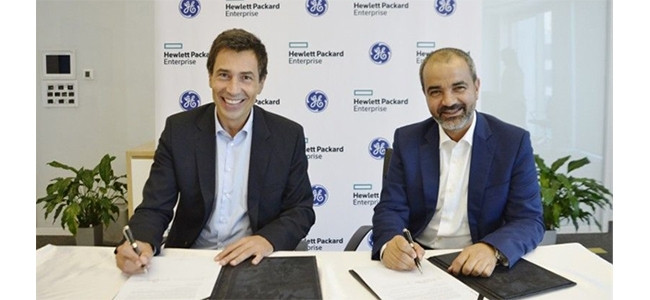 Information technology enterprise Hewlett Packard Enterprise (HPE) has entered into three-year partnership with General Electric (GE) to provide cyber security solutions in the Africa, Middle East and Turkey regions.
According to the two companies, the partnership, which is valued at $25 million, is the first collaboration of this scale and scope in the region and will see GE Digital's industrial solutions de-ployed in the areas.
The companies will use a combined network of more than 1 500 partners in the region to deliver the solutions. "HPE's Partner Ready Program will ensure that more than 340 HPE specialists and channel partner technical and sales resources will be trained and certified on GE Digital solutions to deliver the solution on HPE storage and server infrastructure. In addition, HPE's own security capabilities for information technology infrastructure will complement the solutions provided by GE for the operational technology environment," the companies said.
Ali Saleh, senior vice president and chief commercial officer for GE Digital MEA, adds that in the first year, the partnership will be focusing on South Africa, Northern Africa, the Gulf, Levant and Turkey. "This partnership will enable our most important customers and partners in the region to begin the journey of digital transformation in a secure environment. HPE has the strongest partner programme among peers to manage a partnership of this scope and scale, to bolster a secure digital ecosystem, and reach customers quickly through an innovative business model."
According to the pair, one of the first solutions that will be focused on is OpShield from GE Digital. OpShield is an operational technology cyber security solution that is specialised to protect critical infrastructure and reduces risk of cyber-related unplanned downtime; heightens asset protection from cyber-related damage; helps safeguard protected health information and reduces risk of damage to reputation and intellectual property theft due to cyber incidents.
The companies further announced that discussions around bringing Predix-based applications to the market are currently underway. Predix is a cloud-based operating system for the industrial Internet that was purpose-built for the digital industrial era. It captures and analyses the "unique volume, velocity and variety of machine data in a secure, industrial-strength cloud environment".
Johannes Koch, MD of HPE in the Middle East and Africa, notes that the partnership is mutually beneficial. "This agreement for Middle East, Africa and Turkey builds on our global partnership with GE to help our customers and partners take advantage of the industrial Internet of things and drive digital transformation across their business. The requirement for security in both information technology and operational technology environments, and the need to protect critical infrastructures, makes this an ideal opportunity for our partners."