Applying business intelligence to census data
The latest Census 2011 data is now available on mapIT's MarketScope app, allowing for the analysis of population information.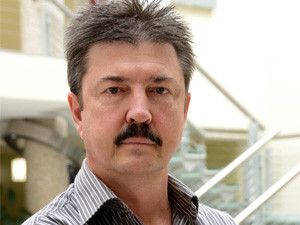 Digital mapping company, mapIT has released the latest Census 2011 data on its location-based business intelligence application, MarketScope.
mapIT says Census 2011 was a complex and massive exercise undertaken by Stats SA; it required mapping the entire country, mobilising and training a huge number of enumerators, canvassing all households to participate, collecting individual information, compiling vast amounts of completed questionnaires, and analysing the data.
mapIT has drilled down to the key attributes of this data, and now offers this as an additional layer in MarketScope. The data includes race, age, gender, income, education, language, employment status, household size and total population information within the local and district municipality boundaries.
"This inclusion of the census data offers enterprise and government a comprehensive geo-spatial snapshot of their operations to allow planning, benchmarking and market analyses. It's a virtual replication of reality," says Etienne Louw, MD of mapIT.
MarketScope's four-module application geo-codes, imports, integrates and overlays proprietary information - customer, store, supplier, logistical data and third-party demographic research, including Census 2011 - onto a digital map for analysis, displayed in a geo-spatial context.
Another new feature is the drive time analysis (DTA), which determines a drive time zone and the distance that will be travelled through the road network in a given time. The tool selects a driving time according to the nature of a business, and calculates how much time people would probably be willing to spend in their cars to get to this location.
"To ensure accurate analysis results, MarketScope comes standard with TomTom's high-quality mapping data," Louw adds. "Over the past 20 years, TomTom has developed the world's most extensive digital mapping database, which includes over 10 million kilometres of roads and two million points of interest for Africa."