Apply for Google's January bootcamp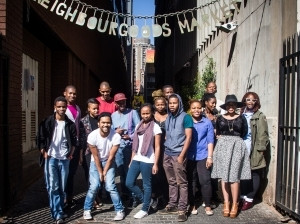 Applications are now open for the January intake of the Google and IAB SA-backed three-month digital bootcamp, Digify, run by youth agency Livity Africa for 18 to 25 year olds.
Starting in Johannesburg in mid-January, 15 young people will join the initiative, which has seen graduates start their careers in some of the country's top digital agencies.
Digify launched in May and trains students between the ages of 18 to 25 on digital campaigns, social media skills and content creation.
Livity Africa MD Gavin Weale explains the Google-funded initiative provides students with up-to-date training on Google Search, AdWords, Analytics and YouTube, as well as on how to run campaigns on other social media networks.
"In addition to gaining technical skills, our Digifyers work closely with brands and agencies to develop campaigns for real live briefs. They have developed campaign ideas for brands like Red Bull, Kit Kat, Nescaf'e, MTN, Nandos and Mountain Dew."
Weale notes Digify aims to place all graduates in paid entry-level jobs or internships in the digital industry, with the first round placed in agencies like Native VML, Retroviral, FoxP2, Casson Media, Aqua Agency and iClinic.
"Our current cohort of graduates will be available for paid internships or roles from mid-December 2014, so get in touch if you are looking for next-generation talent," says Weale.
The initiative aims to take up some of the slack of unemployed youth in SA, with aims to turn a quarter of the unemployed into digital professionals.
Unemployment is currently at around 25% of South Africans, but unions put this figure closer to 40%. The bulk of those who are unemployed are young adults.