Ecobank introduces QR code mobile payment service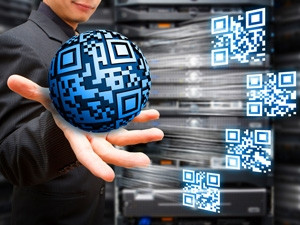 Pan-African bank Ecobank has introduced a quick response (QR) code mobile payment solution aimed at combating some of the challenges African merchants face when using traditional point-of-sale (POS) systems.
The financial institution has partnered with global payments company Visa to introduce Ecobank Scan+Pay across 33 African countries, including SA.
Built on the mVisa payment solution, Ecobank Scan+Pay enables instant cashless payment for goods and services by allowing customers to scan a QR code on a smartphone, or by entering a unique merchant identifying code into a feature phone, according to Ecobank.
The payment goes straight from the consumer's bank account into the merchant's account and provides real-time notification to both parties.
This will address merchant issues with traditional POS systems, such as the cost of installation and bank charges, coupled with the requirement for electricity and Internet connectivity in Africa's developing economy.
Ecobank mVisa also enables customers to send money instantly to any Visa cardholder worldwide, by linking their Visa card to the Ecobank unified mobile app to send money to another Visa cardholder securely.
"We are fulfilling our commitment to give every African the right to participate effectively in the global economy at an affordable price and in a convenient manner," says Ecobank CEO Ade Ayeyemi.
"Ecobank Scan+Pay with mVisa helps merchants - particularly small and micro merchants - to grow their sales without the risks of carrying cash while also giving consumers the ability to pay for goods and services in a cashless manner from their phones. Consumers can also conduct person-to-person payments and instantly transfer money to their friends and family via their phones at very low cost."
The partnership demonstrates both Ecobank and Visa's continued commitment to provide financial services to the banked and unbanked in Africa by leveraging digital platforms to offer convenient payment mechanisms, adds the bank.
In August, global provider of mobile payments software Youtap introduced a QR code solution and smartphone apps for mobile money services across Africa and Asia.
According to the Online Retail in SA 2015 study conducted by World Wide Worx, the introduction of mobile apps such as SnapScan, Flickpay and Zapper, which make use of QR codes, helped increase the number of people using QR codes in SA to 2.1 million by the end of 2014.
"Mobile payment systems are quickly becoming mainstream, and it will be fascinating to see how the more mechanical systems like QR codes compete," says World Wide Worx MD Arthur Goldstuck. "Ideally, there should be room for any system, with each one finding its ideal niche. But there are no certainties in a sector that is moving so fast."
According to Visa's fourth Africa Integration Index, digital payments are one way to help African countries connect better to each other, and technologies such as QR codes could help with these efforts.