Peter Alkema: Creating connections
Peter Alkema was the top 10 finalist for the IITPSA's 2016 Visionary CIO Award.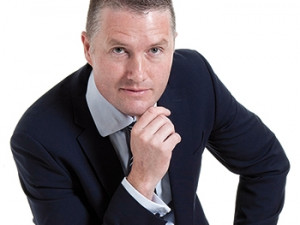 There are three key components to being the CIO at FNB Business, Peter Alkema believes: running the IT systems, continually innovating to improve those systems, then telling the industry and potential customers about those innovative changes.
That's why Alkema often addresses local and international conferences, writes thought leadership papers, and organises a coding event involving outsiders who can contribute to the bank's internal innovations.
It's also why Alkema is the winner of this year's Visionary CIO award, presented by the IITPSA in partnership with ITWeb, Gartner Africa and GIBS.
Being a CIO within one of South Africa's big banks is a full-time job by itself, but Alkema has bolted on other duties that expand his influence.
"From my job perspective, the main responsibility is to run the bank and change the bank through continuous improvement of our systems and architecture," he says. "So at the core you have to make sure the place is running efficiently, and if that's going well, look at changing things; if that's going well, get out there and talk about it."
His website and Twitter account highlight his availability as a speaker and thinker, and he's written on topics such as banks coming under siege from new entrants and new technologies, and how to thrive despite those threats. He manages to do all that because he delegates and motivates well, he says, and has a good team to support him.
"We have a very empowering culture at FNB, which means you can give people a job and trust them to get on with it. I'm always trying to work out what's next, and part of that is creating an environment in which people can experiment and fail without breaking anything."
Under his guidance, FNB Business has built a new banking sales platform that he describes as the most progressive in the industry. "When a client phones to open a new account, we can do it on the phone instantly, which is a massive step forward from the previous system," he says.
Creating connections
"Leadership and being visionary is also about creating those connections with people at all levels in the industry. There are enough ideas to solve the world's problems, but the connections are not being created."
Alkema enjoys linking people who have fledging ideas and giving them the chance to experiment in an environment where they don't have to get it right first time. "You can't innovate a candle into a lightbulb. You have to think differently and experiment broadly and leadership is about all those things," he says.
IITPSA Awards
The Visionary CIO winner was announced at the Institute of Information Technology Professionals South Africa (IITPSA) President's Awards, held at Montecasino in Sandton, on 24 November 2016.
Now in its ninth year, the award recognises an executive who has demonstrated visionary leadership in using technology to support and grow business. It is presented by the IITPSA, in association with ITWeb, the Gordon Institute of Business Science (GIBS) and Gartner Africa.
Read about the other Visionary CIO finalists
| | | | | |
| --- | --- | --- | --- | --- |
| ASHLEY VEASEY | BRENDA NIEHAUS | JAMIE WHITTAKER | LEN DE VILLIERS | LIBISI MAPHANGA |
| | | | | |
| RIDWAAN BARDIEN | SEAN MARITZ | THAGARAN GOVENDER | TRAVIS DEWING | |