Comstor appoints pre-sales engineer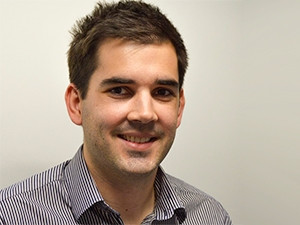 Westcon-Comstor Southern Africa has appointed Mark Ellis as the pre-sales engineer in its Comstor division.
Ellis will be responsible for providing technical support and service to Comstor customers as well as for assisting smaller resellers with implementation for their customers.
He will also provide pre- and post-sales support to sales and channel managers. In addition Ellis will also receive and answer application and technical questions, provide installation support, troubleshoot system problems and provide technical training.
Ellis's immediate goal is to establish himself as a reliable and indispensable resource to Westcon-Comstor.
In the long term, he would like to become a subject matter expert on one or two technologies, while still maintaining his general knowledge on ICT infrastructure as a whole.
Ellis joins the team from his position as a pre-sales solutions consultant for EOH.
In his previous position he focused on converged solutions, providing pre-sales support to sales teams.
He has experience in providing consulting for clients with complex ICT environments as well as providing multi-technology consulting, architecting services through analysis and provisioning strategies and solutions, says Comstor.
Solutions designed by Ellis are primarily based on Cisco technologies but have also included technologies from other vendors.
To date, he has worked on projects for various customers, ranging from small single-site to solutions to national multi-million rand projects, says Comstor.
Ellis began his career as an IT technician and from there moved into design and development before being offered a position as a solutions consultant for Siemens, it adds.
According to the company, his strengths lie in identifying and dealing with customer needs by translating them into tailor-made technical solutions.
"I believe that Ellis is the perfect addition to the Comstor team. His experience in creating solutions that are based specifically on customer requirements, including pricing, detailed planning and presentation as well as being a part of the implementation process, will serve him well in his new position, says Louise Taute, Comstor director at Westcon-Comstor Southern Africa.
"I look forward to watching him gain skills and experience in the Comstor team as he develops innovative solutions for our customers."
Ellis is currently studying for his Cisco certified network professional and Cisco certified design professional certifications.
Ellis matriculated with distinction in 2006 and opted to move straight into the workforce. He has since obtained various IT certifications including training and becoming certified as a Microsoft certified professional developer.
"Since then I have focused predominantly on the Cisco world and have achieved numerous vendor certifications," says Ellis.