Right on time
Digital Planet reckons it started selling electronic goods online about 10 years too early. Now, it believes, is the right time to stop.
The Johannesburg company isn't pulling out of the e-commerce business. Far from it. It's focusing on developing and managing online retailing businesses on behalf of other companies. Digital Planet already runs Internet stores for several big-name retailers like Hewlett-Packard, Toys R Us and Reggies. Several consumer groups, including Vodacom and Discovery, also contract Digital Planet to help them operate 'virtual stores'. Vodacom, Discovery and the like use virtual stores to market electronic goods and other merchandise to their customers in order to forge closer ties with their clients and provide loyalty incentives. Digital Planet not only runs the Internet portal of such virtual stores on behalf of customers, but also offers procurement, logistics and client support services.
After several years of great expectations, the e-commerce market is beginning to take off, says Digital Planet MD Neil Watson. This time, he says, the company is going to get its timing right.
"In the past three or four years, there's been a tremendous amount of hype about e-commerce. This is the first year we're starting to see the reality match the hype. Big local retailers and international e-commerce companies are moving into the South African online retailing market. This will attract plenty more vendors and customers. We're heading for a perfect storm," says Watson.
Online retail revenues in SA hit R2.6 billion in 2011, according to research firm World Wide Worx. They are widely estimated to have passed R3 billion last year.
By stepping out of the retail business and instead delivering e-commerce services, Digital Planet is removing itself from an increasingly crowded market, fiercely contested by a wide variety of big local and foreign suppliers, and targeting a niche sector where rivals are scarce. It's also avoiding knocking heads with its customers in the online retail market.
"Rather than battle away in the retailing business, we decided to concentrate on providing development, management and operations services to our customers. We see far bigger opportunities for the company in this business," says Watson.
Mushrooming demand
According to Watson, Digital Planet's online retail operations only accounted for 5% of the company's revenues when the plug was pulled on the business last September. One of the first e-commerce start-ups in SA, the company began providing e-commerce services to its customers in 2001. Demand has mushroomed.
Rather than battle away in the retailing business, we decided to concentrate on providing development, management and operations services to our customers.
While there are many software houses and corporate in-house facilities that can design and run online retail sites, there are no other local firms that provide a full range of e-commerce services, claims Watson. Digital Planet's services portfolio spans e-commerce consulting, software development and marketing, through to call centre operations, payment administration, supplier sourcing, product procurement and supply chain management. Customers can select whatever combination of services they require.
Around half of Digital Planet's 90 employees work in customer support, marketing, consulting and development, while the remainder are involved in product procurement, warehousing and deliveries. Watson is reluctant to disclose details of Digital Planet's financial performance. He is, however, far from shy about expressing his confidence in the South African e-commerce market.
"'New retail' is driving the real growth in e-commerce. Soon it will outstrip traditional retail outlets in the sales of products such as smartphones and tablets," he says.
What Watson terms 'new retail' is the integration of e-commerce into a broad range of retail services and outlets. Big retailers such as Woolworths, Edcon and Mr Price are already embarking on 'new retail' strategies. They've begun leveraging their extensive networks of retail outlets and strong brand awareness to promote their e-commerce services while at the same time using online stores to encourage consumers to visit their traditional shops. Sales, marketing, service, distribution and customer loyalty can all be significantly enhanced through effective 'new retail' strategies.
Change landscape
Watson believes 'new retail' will not only spur growth in the local e-commerce market, but will also change the retailing landscape. All major retailers will need to incorporate e-commerce into their business, he says, and many other companies will follow the lead of organisations such as Vodacom and Discovery and introduce virtual stores to better serve their customers.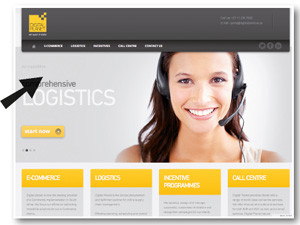 The opportunities for Digital Planet look substantial. "Many companies have yet to launch e-commerce services and a lot that have are running them badly," says Watson.
When Digital Planet began trading in 1999, Internet services were scarce and primitive. "People accessed the Internet using dial-up modems. Hardly anybody was prepared to buy anything online. We probably entered the market 10 years too early," says Watson.
Take-off in the local e-commerce market has taken a long time. However, the rise of 'new retail' may well propel Digital Planet to become one of the stars of an ever-expanding e-commerce firmament.
First published in May issue of Brainstorm magazine.