SA start-ups lack govt support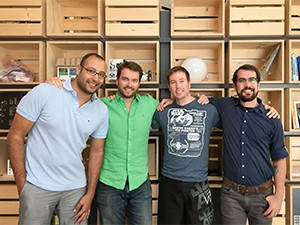 In a typical case of "no prophet is accepted in his hometown", the majority of South African start-ups do not receive financial or other support from the state.
However, a number of the emerging businesses are getting foreign investment and enrolment into overseas incubator programmes.
According to a recent survey by Sage, 96% of the small businesses in SA say they have had no assistance - financial or otherwise - from national government as they strived to build their companies.
Sage recently polled over a thousand SMEs in the US, UK, Germany, France, Spain and SA. The survey, conducted earlier this year, included 130 small and medium-sized enterprises in SA.
Government agency, the Industrial Development Corporation, last month said although it was operating in a "challenging economic environment" characterised by tough trading conditions as well as a global slowdown, it approved funding to the value of R11.5 billion over the last financial year, disbursing R10.9 billion.
Meanwhile, there is a flurry of activity in the South African tech start-up space, with several foreign investors seeing the value in small local businesses with big ideas.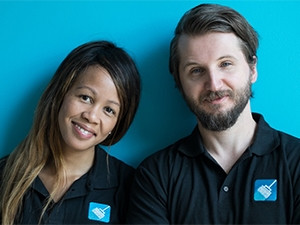 These include Cape Town-based start-up Asimmetric, which became the first South African company to join San Francisco hardware accelerator programme, Highway1. South African home-cleaning service SweepSouth was selected by Silicon Valley-based venture capital fund and start-up accelerator, 500 Startups.
Another start-up company, WhereIsMyTransport, recently completed its seed funding of R12 million with investment from local and international investors. In a move to partner with local entrepreneurs and innovators, Barclays Africa this month extended its global start-up community, Rise, to SA.
Fredell Jacobs, GM for enterprise development at The Innovation Hub, says early stage investment in SA is generally not a big focus for institutional investors. However, he points out that international investors have a much higher risk appetite. The international investors perhaps have a better understanding and appreciation for tech business models where sometimes there is no revenue for the first three years, says Jacobs.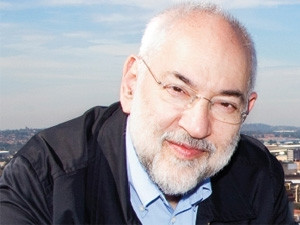 He adds that given the weakness of the rand, it is also relatively cheaper for international investors to make investments in the local start-up ecosystem.
"What we want to encourage is more foreign direct investment but not at the expense of local talent and people leaving to set up shop anywhere else but South Africa. In the long run, companies want to create value and that depends on where the market is," says Jacobs.
There is no one solution or silver bullet to encourage more local investment, Jacobs says. "We need to celebrate and expose local success stories to encourage local fund managers to allocate resources to start-ups with a higher risk appetite.
"It is important that we embrace the culture of taking risk, and have the conviction and courage to accept that for start-ups it's generally a one out of 10 chance. Local fund managers do not like those odds.
"For entrepreneurs, the message is that a good idea is not good enough; it must be backed by determined execution and implementation to create value. The idea must translate to a scalable business model that will create long-term value and the money will come easy."
Professor Barry Dwolatzky, director at the Joburg Centre for Software Engineering, says, in general, start-ups will seek the best investment deal available. He is of the view that Silicon Valley venture capital investors are far more aligned to the needs of tech start-ups than their South African counterparts.
"They offer investment and other support that proves very attractive to South African start-ups. An international investor also provides the prospect of exposing the local start-up to international markets and partners," he says.
For the South African economy to benefit from the foreign investments the start-ups are getting, Dwolatzky says this would depend on how well SA is able to retain key aspects of the start-up business in the country.
"While the start-ups might set up sales and customer support overseas, where will they do research and development? Where will the start-up base its production? We need to focus on providing an ecosystem that will encourage start-ups to retain key aspects of their business in SA.
"We need to educate investors to understand how to identify good tech start-up prospects and how to support them," he concludes.