Smart home hardware, services revenue to surge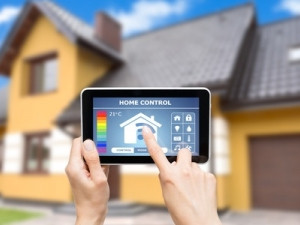 Revenues from smart home hardware and services will reach $83 billion this year, rising to $195 billion by 2021.
This is according to the latest Juniper research report titled Smart Home Markets: Entertainment, Monitoring, Automation, Health, Metering, Appliances 2017-2021, which found that home automation and smart appliances will be the two fastest-growing segments over the next five years, generated mainly through entertainment, automation, healthcare and connected devices.
The research found that market leaders Alphabet, Amazon, Apple and Samsung will further solidify their position by building on current assets such their cloud services and incumbent device bases.
The revenue share from the most mature segment - smart entertainment, will slow as emerging market segments such as smart appliances and home automation gain more traction. The share from connected services such as Netflix and Amazon are set to fall from 70% of the total market in 2017 to 50% in 2021, notes Juniper.
Meanwhile, the report adds growing segments such as monitoring and automation will be driven by disruptive entrants, such as littleBits, Notion and iVee, who will rival established players by taking novel approaches to product development.
A survey by Better Homes & Gardens Real Estate showed that 77% of 18- to 35-year-old home buyers globally want their homes "equipped with the technological capabilities they have grown accustomed to".
Quentin Visser, technical director of home integrated technology company BNC Technology, says South African homebuyers are looking for smart home technology features so they can benefit from the convenience of not only living an opulent lifestyle, but having the peace of mind of knowing that their home is safe and secure.
"Home technology is one of the next technology trends to garner traction in SA. Although at this stage it is still very much reserved for those with deeper pockets.
"However, as the home automation trend continues to grow it is safe to say that smart homes may become almost as prevalent as smartphones in the not too distant future," Visser points out.