.africa domain remains in limbo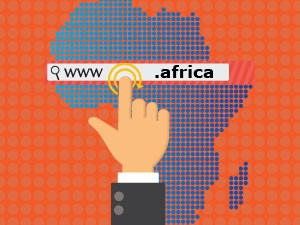 You might need to wait another three to six months to gain access to a .africa domain name as the process remains suspended following an ongoing battle over who gets to run the generic top-level domain (gTLD).
The battle for who gets to be the official registry operator for .africa has been going on for more than two years. South Africa's ZA Central Registry (ZACR) and Mauritius-based DotConnectAfrica Trust (DCA) both want to control the .africa gTLD but so far the domain has remained in limbo, due to red tape and allegations against the international body that administers domain names, the Internet Corporation for Assigned Names and Numbers (ICANN).
Neil Dundas, CEO of ZACR's technical service provider Domain Name Services, maintains that ZACR is the rightful registry for .africa.
"The ZACR signed the Registry Operator agreement with ICANN on the 24th of March 2014. This agreement regulates the delegation and operation of the .africa Top Level Domain to the ZACR. The agreement is unconditional and is still in full force and effect," according to Dundas.
However ZACR have not been able to enforce the contract or finish Pre Delegation Testing (PDT) because of a complaint laid by competing applicant DCA, which alleged that its application was not treated fairly.
DCA's application to be the official registry for .africa was rejected in June 2013. DCA tried several methods to have its application reconsidered by ICANN and in October 2013 it officially requested for an Independent Review Process (IRP) to be carried out by the International Center for Dispute Resolution (ICDR). However it took until May 2014, after a contract had already been signed between ICANN and ZACR, for the IRP to suspend any further processing of any application for .africa, pending the outcome. And this is where .africa has remained since.
"For almost 20-months the PDT could not move forward, notwithstanding that there is a signed Registry Agreement in place," says Dundas.
Breakthrough or stumbling block
Earlier this month the saga hit a breakthrough or another stumbling block, depending on which of the two applicants you speak to. This as the Independent Review Process ruled that ICANN violated its bylaws during its handling of DCA's bid for .africa. This effectively 'unrejected' DCA's application and forced ICANN to put the DotConnectAfrica application back in to the evaluation process.
DotConnectAfrica's CEO Sophia Bekele says the ruling vindicated DCA's position on .africa and allows the Trust's application to proceed through the remainder of the new gTLD application process.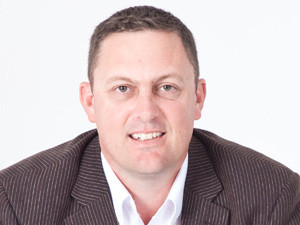 "This is a great day for accountability, transparency, justice, fairness, probity and ethical global Internet governance," she says.
"We have always believed that ICANN treated DCA unfairly and committed many serious violations and wrongdoings against DCA's .Africa new gTLD application.
"We expect ICANN to fully redress and compensate DCA Trust for all the harm and many injuries that have been directly caused by these apparent violations of the ICANN Bylaws and Articles of Incorporation by the ICANN Board."
What now?
Dundas says the ruling has little bearing on ZACR's plans for .africa because it has no legal effect on the ZACR contract with ICANN which he says "remains firmly in place."
"There is, however, an operational impact in that ICANN has elected to continue with the suspension of the Pre Delegation Testing until the DCA evaluation has run its course."
Dundas says it could be six months before the full evaluation process is completed and the .africa domain can be launched to the public. However he maintains that DCA's actions "are simply delaying the inevitable."
However Bekele is confident that following the ruling .africa should be delegated to DotConnectAfrica.
"We now expect ICANN to accept the binding IRP outcome, refrain from any further plans to delegate .africa to the ZA Central Registry who should now be removed immediately from the new gTLD program"
Alison Gillwald, executive director at Research ICT Africa, says that the continued delay of the .africa domain launch is not doing ICT growth on the continent any favours.
"Any delay in this dynamic environment has opportunity costs associated with it, not to speak of the time and resources wasted in these contested processes at a global level which erodes the common good which underlies such initiatives."
Why .africa matters
One thing all parties agree on is that .africa is important for the continent. Gillwald says the gTLD has enormous brand value which could be considerably and very profitably enhanced, which is why it is so contested.
"It would be a geographic top level domain for the entire African continent that would provide a unifying platform for African internet community, governments, companies and civil society organisations to be associated with and promote Africa - its ideas, people, it products, its innovations and its distinctiveness," according to Gillwald.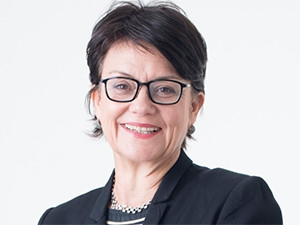 DCA says it has been fighting for the .africa internet domain name since 2008 because it "will be useful for branding of products and services to the enormous benefit of organisations and individuals that have an enduring stake in Africa thereby providing a very unique African on-line identity."
ZACR believes that .africa will provide "secure, world-class technical infrastructure to leverage the continent's socio-economic capacity and potential" with the goal of establishing "Africa in One Space."
Government support
The crux of the final decision may be based on which company is liked better by African governments and who the African Union is backing. According to the ICANN Applicants' Guidebook certain applied-for-strings like .africa may qualify as "Geographic Names" and must therefore be accompanied by documentation of support from relevant governments or public authorities.
Guidelines stipulate that at least 60% of the relevant national governments in a region need to support an applicant and there must be no more than one written statement of objection. Objections are done via Early Warning notices issued to ICANN's Governmental Advisory Committee (GAC). To date DCA's application has at least 16 Early Warning notices issued against it by different African governments and the African Union Commission. Meanwhile ZACR claims it has support from 78% of all African countries.
"Having worked closely with the African Union Commission and individual African governments on this matter, we do not believe that DCA has the required support. We do know for a fact that DCA has attracted unprecedented government objection, which in itself is a fatal blow to their application," according to Dundas.
DCA however believes that its victory at this month's Independent Review Process shows that ZACR's application lacked any valid endorsements for the .africa string.
"The purported Governmental Advisory Committee Objection Advice against our .africa was not by consensus application and the ICANN Board had seriously erred in accepting the GAC Advice," adds Bekele.
Gillwald believes that ZACR's contract allocation for .africa was the "outcome of an official, transparent, public tender process instituted by the African Union to appoint a registry for .Africa in line with a series of high level AU declarations on securing the .africa domain for Africa as a collective and public resource."
Only time will tell which of the two registries will ultimately gain control of .africa, but for now the domain name remains in limbo once again.