Mint Group congratulates Microsoft on enabling cloud delivery from data centres in SA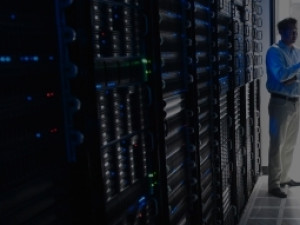 Global technology giant Microsoft announced its plans to deliver the complete, intelligent Microsoft Cloud, for the first time, from datacentres located in South Africa on 18 May 2017 - an investment which not only proves the organisation's commitment to empowering every person and every organisation on the planet to achieve more, but also further enables its partners to shape the future for digitally-led client journeys.
Microsoft Gold Partner Mint Group, CEO, Carel du Toit, stressed the importance of this strategy and the unprecedented innovation and competitiveness it will enable for the technology provider's partners. "Mint has been pushing boundaries and entering new frontiers with regard to Digital Transformation, seamlessly fusing business and technology, to ensure that clients realise the value of a strategy that enables technology to work for them," he explains, adding that this revelation will enable Mint to further contribute to unprecedented innovation alongside Microsoft.
"We have a philosophy of always being first and the focus and determination that enables us to cement our position in the market is strengthened and driven through the revolutionary commitment and innovation constantly brought forth by Microsoft, and proven once again by the announcement made today."
Microsoft stated that its commitment to delivering cloud services, including Microsoft Azure, Office 365 and Dynamics 365 directly from data centres located in Johannesburg and Cape Town will offer enterprise-grade reliability and performance combined with data residency to help enable the tremendous opportunity for economic growth, and increase access to cloud and Internet services for organisations and people across the African continent.
"Customers across Africa, including local start-ups and NGOs, will be able to use the cloud services delivered from these new regions to power innovation and opportunity for Africa and the world," the organisation stated.
Microsoft added that its plans to deliver the complete intelligent Microsoft cloud from local data centres is also recognition of the enormous opportunity for digital transformation in Africa, and a development it hopes to work very closely with its partners and customers on.
"Mint Group is inspired by Microsoft's commitment to growing the African economy and excited to work with the organisation and ensure that digital transformation becomes rampant across African businesses, big and small," Du Toit concluded.