Avaya introduces digital transformation-as-a-service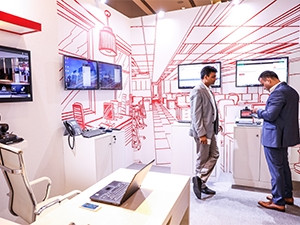 Avaya on Tuesday introduced the concept of digital transformation-as-a-service to emerging markets at the Avaya Technology Forum in Dubai.
It highlighted a range of cloud-based solutions and professional services aiming to help organisations digitally transform more easily and cost-effectively.
The company also unveiled Avaya Breeze, a platform facilitating the development of mobile, customer-facing and cloud migration applications that form part of the digital transformation process. Breeze essentially helps businesses integrate communications and collaboration into their workflows, business processes, and existing applications.
Breeze is accompanied by the Avaya Snapp store, an e-commerce-enabled marketplace for Breeze applications, both from Avaya and third-party developers.
'Speed is the new currency'
In mid-2015, Gartner estimated that "by the end of 2017, market demand for mobile app development services will grow at least five times faster than internal IT organisations' capacity to deliver them," cited Avaya.
Breeze offers to create workflow-based applications within hours or days, rather than months, the company says.
"Speed is the new currency for business transformation: businesses need to understand, predict and respond to customer needs in less time than it takes for a spark to burn out," said Gary Barnett, senior VP and GM at Avaya Engagment Solutions.
Security, however, is essential, Barnett cautioned. "It's great [if] you can do things fast, but if at the same time... the application weren't secure, or if that application over time weren't reliable, then it really wouldn't make any difference whatsover," he noted.