Oracle expands cloud offering into customer data centres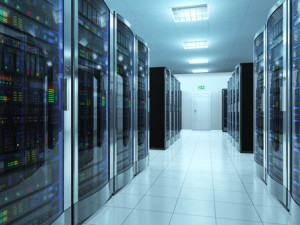 Oracle has expanded its cloud portfolio with cloud services that it says will help organisations transition to the cloud.
Oracle has introduced Cloud at Customer, a new service designed to extend Oracle's cloud into a customer's data centre.
According to the company, the services provide CIOs with new choices in where they deploy their enterprise software and a natural path to easily move business critical applications from on-premises to the cloud.
While organisations are eager to move their enterprise workloads to the public cloud, many have been constrained by business, legislative and regulatory requirements that have prevented them from being able to adopt the technology, says Oracle.
Oracle president Thomas Kurian says the company is committed to helping organisations move to the cloud to help speed their innovation, fuel their business growth, and drive business transformation.
In today's digital age, consumers are more informed, connected, and selective than ever before, he notes.
As a result, technology providers need to offer highly personalised and secure cloud services in order to stay competitive, adds Kurian.
"With these new Oracle Cloud services, Oracle is enabling organisations to leverage the industry's most flexible, proven, and secure cloud infrastructure."
"With it, organisations are able to enjoy the double benefit of moving their enterprise workloads to the cloud while providing their customers with highly innovative and accessible cloud-based services."
In Q3 fiscal year 2016, Oracle's total cloud revenue rose 40% to $735 million. The company said the cloud revenue would actually have gained 44% if not for the impact of the strong dollar.
Oracle CEO Safra Catz says the company's cloud SAAS and PAAS revenue growth rate accelerated to 61% in constant currency in Q3.
"This dramatic revenue increase drove our non-generally accepted accounting principles SAAS and PAAS gross margins up to 51% in Q3 as compared with 43% in Q2.
"Our cloud business is now in a hyper-growth phase. Our gross margins are climbing toward our target of 80%. These two factors will ignite substantial earnings per share and cash flow growth over Oracle's next few quarters."