IE 8, 9, 10 support ends next week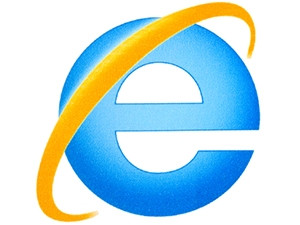 Microsoft is killing support for its older browsers - Internet Explorer (IE) 8, 9 and 10 - on Tuesday next week.
The software giant says beginning 12 January, only the most current version of IE available for a supported operating system will receive technical support and security updates.
IE has been losing steam in the past few years, while newcomer Chrome has surged. According to stats from NetMarketShare, as at June last year, IE lost 1.15 percentage points of the global browser market share to 54%, while Chrome went up 0.86 points to 27.23%.
The killing of IE 8, 9 and 10 support means no more bug fixes, updates or other patches will be released, leaving those editions vulnerable to malware and other security threats.
IE 11 is the last version of Internet Explorer, and will continue to receive security updates, compatibility fixes, and technical support on Windows 7, Windows 8.1, and Windows 10, says Microsoft.
According to Microsoft, IE 11 offers improved security, increased performance, better backward compatibility, and support for the Web standards that power today's Web sites and services.
The company is encouraging users to upgrade and stay up to date on the latest browser for a faster, more secure browsing experience.
Microsoft announced the demise of IE back in March last year, ending 19 years of the browser's history.
The software company is encouraging Windows users to upgrade to the newest version or begin using new browser Microsoft Edge.
Microsoft Edge (codename Spartan) is a Web browser developed by Microsoft and included in the company's Windows 10 operating systems, replacing IE as the default Web browser on all device classes. The company claims it is designed to be a lightweight Web browser with a layout engine built around Web standards.