The way forward with Cloud 2.0
Kelly Murphy, co-founder and chief evangelist, HyperGrid, outlines how Cloud 1.0 was a one-way trip to powerful providers that locked in the enterprise, but now Cloud 2.0 turns multiple clouds into a set of resources that are controlled by the enterprise to extend their IT infrastructure enabling new workloads and digital innovation.
Cloud 2.0 puts the enterprise in control of the cloud with superior economics, agility, visibility and governance over who uses what cloud resources - regardless of whether they are on-premises clouds, hosted private clouds or across any one of the 18+ public clouds. Murphy will speak about this in more detail at the ITWeb Data Centre Summit 2017 on 25 July.
ITWeb Events: Please could you break down the benefits of Cloud 2.0 compared with its predecessor Cloud 1.0 - and why should organisations consider making the change?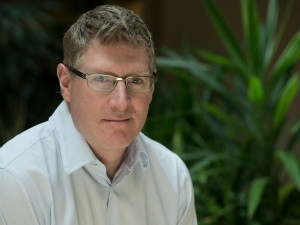 Murphy: Cloud 1.0 was a destination where cloud vendors lock-in customers to maximise the revenue from a customer. Cloud 2.0 eliminates this lock-in and treats the cloud as a set of resources that the enterprise is in control of and can run workloads on the best available resource. This drives down total cost of ownership (TCO) and accelerates innovation.
ITWeb Events: What are the cost implications of upgrading to Cloud 2.0? How does Cloud 2.0 change cloud economics?
Cloud 2.0 drives down costs by allowing an enterprise to deploy workloads across any cloud infrastructure - 15 public clouds as well as three private clouds. This openness maximises choice for the enterprise to determine the best fit for a particular workload. It provides cost analytics based on real workload resource consumption to determine the real cost of running a workload across many different cloud infrastructures. Finally, with our ability to containerise applications, these workloads can be easily moved between clouds to maximise the TCO benefits.
ITWeb Events: How do containers fit into the cloud and data centre picture?
Murphy: Containers do two important things.
First, they speed development through micro-service based architectures and the ability for the developer to ensure the infrastructure exactly meets the needs of the application, and second; containers mobilise applications - mobility of applications across clouds is the key to driving up agility and driving down costs.
ITWeb Events: How does moving a data centre to the cloud improve agility; increase performance and reduce costs? Or does it?
Murphy: We do not believe in moving a data centre to the cloud - this is the 1.0 model that has largely failed.
According to Gartner, after a decade, less than 20% of enterprise applications have migrated to the cloud - and this is for many reasons. Most importantly, the cloud is not cheaper - as many have found out when they tried to lift and shift enterprise apps to the cloud. However, cloud does increase agility by eliminating the need to build infrastructure; instead resources are focused on consuming infrastructure to find innovate solutions to their problems.
Developers can experiment quickly, fail and iterate until they find what works and then scale it instantly if required - all in a highly efficient way. Because of this agility, many new enterprise applications are born in the cloud. Until now, this presents a problem for the CIO - instead of consolidating platforms, the opposite occurs and platforms proliferate - and more resources are deployed to manage multiple platforms.
Cloud 2.0 consolidates multiple cloud platforms including existing on-premises infrastructures into a single platform with control, visibility and governance across all the cloud resources and the ability for apps to run on any of these resources while be managed and monitored through a single pane of glass. Instead of moving the data centre to the cloud, the cloud model comes to the data centre and the enterprise is in complete control rather than being locked into a single cloud vendor.
ITWeb Events: Why is HyperGrid at the Data Centre Confex 2017 and what are the key takeaways that you hope delegates will gain from your presentations?
Murphy: HyperGrid has a unique offering and has experienced rapid growth on a worldwide level. We believe we can bring the benefits of the cloud model to SA and eliminate the risk and costs associated with it.
Working exclusively with our partner network, we have started expanding into the Southern African market. The SA market has not been served well by Cloud 1.0, it will easily adopt Cloud 2.0 which brings agility, flexibility, and lower overall TCO.
HyperCloud is available as a Pay As You Use model, so no upfront Capex is required - another element that customers will find attractive.