Advancing through the digital trough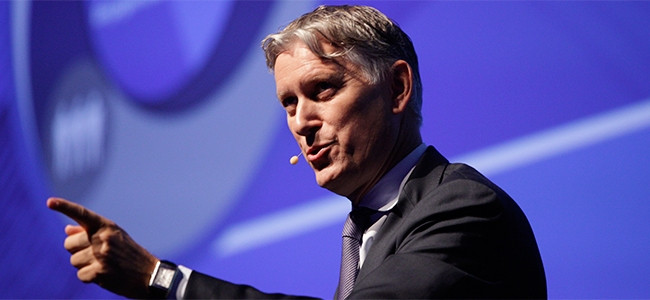 Although leaders may grow frustrated with the slow pace of digital transformation given that it is four years into the digital shift, digital is real and must take place now.
This was the message presented to a room filled with CIOs and IT executives attending the 2017 Gartner Symposium/ITxpo in Cape Town.
Gartner's executive VP for research, Peter Sondergaard, kicked-off the conference yesterday. He explained that digital is about the unexpected benefits that emerge when technologies are applied to existing operating models and thinking, to invent something entirely new.
Sondergaard pointed out that expectations and hype around digital are at their peak, which means a digital "trough of disillusionment" is on its way and some organisations will not make it through.
Many businesses are stuck running digital projects but projects are not digital business, he said. "Digital transformation lets organisations serve new and unmet consumer needs and find new ways to use excess supply and capacity, to exploit new platforms for marketing and capitalise on new channels.
"If your organisation is not creating a new digital business model or new ways to engage constituents or customers, then you are falling behind and going back into the trough. A digital platform will position you to speed through the trough to create value at scale."
This year's conference focuses on helping organisations create value at scale, make sense of digital and understand the impact of the transformation journey.
Don Scheibenreif, VP and distinguished analyst at Gartner, explained that the reason for this particular theme is based on the fact that the number of enquiries the research and advisory firm receives in regard to digital business and transformation is doubling year-on-year.
Gartner has identified scale accelerators, which are three leading methods to help clients address the issue of getting value from digital, as well as achieve scale.
The accelerators are: digital dexterity (which is about people, skills and talent); network effect technologies (these create connections APIs, IOT and AI); and industrialising the digital platforms (about the business).
Because traditional indicators are lagging and may not work in terms of explaining the value of digital, Sondergaard suggested organisations create a new set of key performance indicators (KPIs) around digital.
The digital KPIs become the enterprise's compass that is built into the objectives of every leader in the organisation, he said. "Digital allows for deeper outcome-driven measures and applies to all industries. How fast you transform matters. Business leaders need new digital KPIs."
Digitally transforming can no longer be seen as an option or deciding to sit on the fence, it requires action and the time is now, Sondergaard concluded.