T-Systems South Africa automates and transforms Accounts Receivable function with Intervate AR Accelerator from Linxus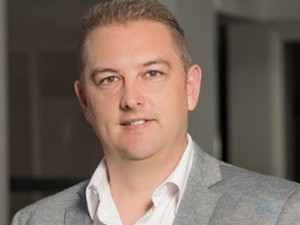 The Client
T-Systems South Africa has an established, almost 20-year history in the local market. In this time, it has become one of the most successful T-Systems companies outside of Europe - combining global best practice with local expertise, to provide clients with unrivalled ICT services.
Employing 1 300 technology professionals, T-Systems South Africa is headquartered in Midrand, north of Johannesburg. It has a second major office in Cape Town as well as representative offices in locations throughout the country.
Its technology solutions open up new opportunities for local clients to embrace the digital future - to create exceptional, real-time experiences for their own customers. This gave rise to the concept of "zero distance": a principle that informs every aspect of T-Systems' solutions.
The Challenge
T-Systems was using SAP-based systems to produce its invoices, but the actual delivery of those invoices to customers was a laborious and manual process (largely involving e-mail and follow-up telephone calls).
Customers would often claim that they had not received invoices, documents would get lost; and many hours would be spent - on both the customer side and within T-Systems' - on searching, matching, resending and chasing documents.
Customers had no simple way to validate an invoice against supporting material - such as a timesheet or a contract, for example.
The Solution
To gain better control over the delivery of invoices and related documents, T-Systems selected the AR Accelerator from Intervate, powered by Linxus, to enhance the engagement with clients' Accounts Payable teams.
Linxus is a local software solutions company founded on the basis that simple solutions should be the link between people, processes and technology. AR Accelerator from Intervate is a Linxus solution that provides an easy and fast way to implement smart document delivery and access in any business process.
Linxus MD Russell Glover explains, "When applied in a transactional engagement, AR Accelerator allows for immediate access, response and interaction with documentation, removing the need for archaic and expensive portals, helpdesks or manual processing environments that can degrade and frustrate the customer experience".
AR Accelerator allowed T-Systems to map invoices and statements, to relevant purchase orders, contracts, timesheets, service level agreements, and other related documents. With all the necessary information available at with just a couple of clicks, clients were empowered to validate, approve and process payments.
An initial beta trial with a handful of customers provided useful feedback and proved the success of the solution, and AR Accelerator was then rolled out to every line of business within T-Systems SA.
As a comprehensive, packaged offering, AR Accelerator required minimal customisation to fit within the T-Systems environment. Small customised features were created to cater for specific reporting needs, and to integrate into certain pockets of its SharePoint infrastructure.
For those clients that had traditionally received physical paper invoices, migrating to the AR Accelerator required that certain annexures to master service agreements be re-signed. With this completed, the solution quickly became the single way of managing invoices and statements across the company.
The Benefits
T-Systems saw both immediate and ongoing benefits from introducing the AR Accelerator:
* 29% decrease in debtors days: T-Systems SA's debtors days fell dramatically. For a company of this size, this translated into considerable improvements in cash flow and allocation of resources. Its provision for bad debt could, in fact, be reduced considerably.
* 20% saving in workforce costs: 20% of the Accounts Receivable staff was redeployed to other areas, as the effort required by the team was significantly reduced. With greater levels of automation and smoother processes, following-up on invoices became simpler and less time-consuming.
* Greater levels of accuracy: As the team transitioned from a manual to an automated approach, invoices and statements were more accurately received and processed by clients, and documents never got lost. This enabled faster interactions and turnaround times.
* Better customer experience: The Accounts Payable team on the client side can now access all relevant documentation online, whenever they may need it. For quick queries or requests for further information, clients have made use of the chat windowsp - enabling T-Systems to immediately respond and resolve any issues.
* Watertight security, compliance and governance: With AR Accelerator complying to all the applicable information security standards, all parties are guaranteed that sensitive financial information is transmitted securely and in-line with governance requirements.
Andre Strydom, Head of Corporate Finance at T-Systems South Africa, notes that AR Accelerator had an almost-immediate effect on the business' operations: "We've seen significant improvements in the way our billings and collections processes function. We're now in the position to make optimal use of our capital - to grow, innovate, and explore new solutions for our clients."
Looking further ahead, the next step is to integrate billing requests into the AR Accelerator platform - to enable teams to see an end-to-end lifecycle view of any T-Systems client accounts.
Over time, further customisation and refinement will ensure that T-Systems' clients continue to receive first-class experiences from its Accounts Receivable department.