NW premier calls for new ICT strategies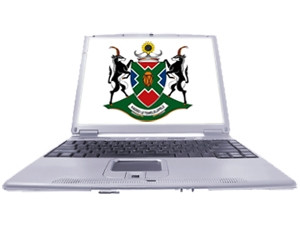 North-West premier Thandi Modise has called for the implementation of new ICT strategies to address a number of issues faced by the local government, as well as improve the quality of life for citizens in the province.
Modise was speaking to members of the province's Premier Advisory Council on Innovation and Information Communication Technology, in Rustenburg, yesterday.
"ICTs need to be fully explored and exploited for the benefit of citizens and communities as they provide an ideal catalyst to create an enabling environment for sustainable development," said Modise.
The North-West government has come under fire several times in the past year for a number of allegations of corruption, maladministration, fraud and mismanagement that has led to a probe by the Special Investigation Unit (SIU).
Media reports claim the final SIU report exposes the full extent of widespread problems in the local government, many related to administrative problems such as tender documents getting lost and financial statements not being available to the auditor-general (AG) in time.
The AG's report for the 2011/12 financial year that was released in April identifies IT control in the provincial government as one of five critical areas that has significantly deteriorated.
Modise noted ICT could also assist to reduce tender documentation that gets lost in municipalities in addition to driving key projects to improve socio-economic development.
IT business executive in the AG's office Jabulile Nkosi echoed Modise's words, emphasising that IT can be used to solve problems beyond passwords, backup and connectivity issues.
She highlighted that defining the IT strategy for the province, developing transversal policies, and defining roles and responsibilities for IT implementation will improve audit outcomes.
Microsoft SA's corporate affairs manager, Maureen Mphatsoe - who serves as a member of the Premier Advisory Council - says her organisation has identified skills development, education, SMME development and the use of ICT to fight crime as areas that the organisation can assist the province with.