Fitness tracker demand drives MEA wearables market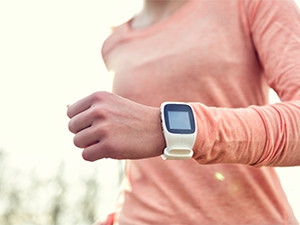 The Middle East and Africa (MEA) wearables market experienced a 66% year-on-year growth in second quarter in 2016 to total approximately 482 000 units for the quarter, according to global technology research and consulting firm International Data Corporation (IDC).
Shipments of basic wearables (devices that do not support third-party applications) increased 79.8% year on year in Q2 2016, while shipments of smart wearables (devices that do support third-party applications) increased 40.5% over the same period, says IDC.
"Fitness trackers continue to make up much of the market's volume and are proving popular for the value for money they offer," says Nakul Dogra, a senior research analyst for personal computing, systems, and infrastructure solutions at IDC Middle East, Africa, and Turkey.
Price points continue to fall, which is further fuelling the growth of these devices, with basic wearables accounting for 70.3% of overall MEA shipments in Q2 2016, says Dogra.
Smart wearables are also gaining traction in the region, but uptake is not as strong as consumers don't yet perceive much added value in opting for more expensive smart devices, he adds.
A splurge by early adopters helped drive the initial growth for smart wearables, but IDC expects the next wave of adoption for these devices to come from value-seeking consumers or those looking to upgrade from basic wearables.
"Vendors are currently undertaking efforts to improve the form factor of these devices and make them more appealing to the mass market," says Dogra. "But there is still considerable ground to be made up in convincing more price-conscious consumers that these products have a valuable role to play in everyday life beyond fitness."
As with smartphones, there are numerous vendors present in the market but there is little differentiation between their products other than price, says Dogra.
"As such, it is important for vendors to develop compelling new applications and designs for their products. For example, the launch of new products incorporated within clothing, earwear and footwear will help to further boost the appeal of wearables to a wider audience."
There is still plenty of room for the MEA wearables market to grow as penetration remains on the low side, says Dogra.
"The market has almost reached a stage where the further miniaturisation of devices will become a major challenge, so the onus lies on vendors to develop new applications, increase the use of historical data to simplify the user experience, and enable interaction between multiple gadgets in order to push the market's growth potential further."
World Wide Worx MD Arthur Goldstuck says in SA there are a number of factors driving sales of wearable fitness trackers.
"Firstly, it is a very fitness-conscious country with a strong running and gym culture, which makes for a great target market.
"Secondly, the medical aid rewards programmes are pushing activity monitors hard as a convenient way to earn points, with Discovery Vitality even offering a free Apple Watch if one meets certain goals.
"Thirdly, Fitbit has been marketed remarkably well in this country, and has become almost a generic term for fitness bands.
Markets and Markets says the overall global market for wearable technology is expected to reach $31.27 billion by 2020, at a compound annual growth rate of 17.8% between 2015 and 2020.
"The driving factors for the growth of this market include consumer preference for sophisticated gadgets, increasing popularity of smartwatches and wrist bands in the consumer market, increasing growth prospects of next-generation displays and integrated consumer wearables, increasing popularity of wearable fitness and medical devices, and growing popularity of Internet of things."