WeThinkCode welcomes first 120 students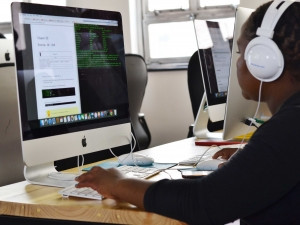 Newly-established tech institution WeThinkCode on Wednesday announced the 120 coders who will be the first to complete its two-year course, at the official launch of its campus in the Johannesburg CBD.
"We aim to equip students with the skills to become world-class digital problem solvers. And so we are pleased to reveal the most talented coders who partook in an intense selection process and have succeeded to become the first to experience our two-year peer-to-peer digital training," said co-founder Camille Agon.
WeThinkCode received over 30 000 applications for the selection process, which opened in October 2015. Only 2% of the entrants passed both of the online qualifying assessments. From this group, 300 candidates were selected to participate in one of three four-week long boot-camp sessions.
At the launch event, co-founder Arlene Mulder acknowledged the support of 26 corporate sponsors, and three founding sponsors FNB, BBD, and Derivco, who raised R13 million to support the initiative.
Pan-African wholesale network service provider Workonline Communications has committed to sponsoring high-speed Internet access for the tech incubator.
"Workonline Communications is committed to contributing towards a healthy IT sector in South Africa, as well as the rest of the continent. Our investments into worthwhile local initiatives such as WeThinkCode and Cape Town Garage are an important aspect of this," says Edward Lawrence, Director of Business Development at Workonline Communications.
"We believe that it is very important for corporates to give back to the communities in which they operate," said Lawrence.
"We are only as successful as the connectivity of a region allows us to be, or the economy in which we operate, therefore it is in our interest to invest in companies, start-ups and individuals that contribute to the development of the industry as a whole."
"We aim to grow the institution annually, offering an opportunity for women and men from all backgrounds to apply for this programme. In order to ensure that we create a future world that works for all of us we would like to encourage more corporates to join as sponsors," said Mulder, urging interested sponsors for 2017 to contact WeThinkCode.