Link Africa offloads some FTTH assets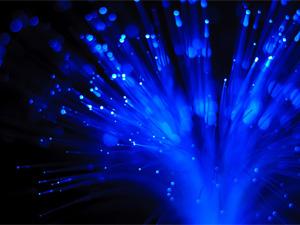 Metro fibre provider Link Africa has announced the sale of some of its fibre-to-the-home (FTTH) assets to Vumatel.
A statement on the company's Web site says Link Africa has experienced unprecedented and substantial demand for fibre-to-the-business (FTTB) connections, which has resulted in its resources being stretched.
It notes that the company has decided to maintain an interest and focus on the FTTB customers, while offering new Ethernet services to Internet service providers (ISPs).
Because of this refocusing and the creation of the new arm of Link Africa's business - focusing on the provision of wholesale Ethernet services - "Link Africa is selling some of its FTTH assets to Vumatel", says the statement.
"Going forward, Link Africa will continue to build FTTH assets in communities near our extensive core network. Most importantly, Link Africa will be focusing and promoting its new wholesale Ethernet offerings in addition to existing FTTB offerings.
"We believe our new focus will present better and more exciting opportunities for ISPs, particularly for customers in areas that are close to our network."
Vumatel will take over Link Africa's FTTH assets in Beverley Hills, Dainfern Golf Estate, Dunkirk, Forest Hills, Fourways Gardens, Gillitts, Ilala, Izinga, Kloof, Maytime, Prestondale, Seaward, Umdloti, Umhlanga and Vorna Valley.
Link Africa has retained FTTH assets and will provide wholesale FTTH services to areas such as Constantia, Stellenbosch, Hawaan, Simbithi Eco Estate, Victoria Country Club and Waterkloof View.