The move towards human capital management
The role of HR has evolved from an administrative position, in the days where the function was associated with a member of staff who dealt with employees' personnel files and payslips, to human capital management (HCM).
The role of human capital management is far more dynamic and complex, focusing on strategy and leadership. It covers areas such as management and optimisation, workforce acquisition, and similar, in addition to the more administrative side of the HR portfolio, such as training and recruitment.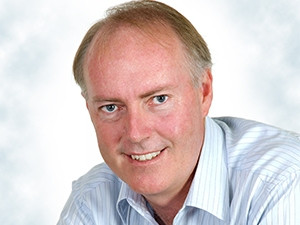 But what does successful HCM look like in today's businesses? Ampie Swanepoel, head: reporting and analytics - human capital at Standard Bank, will present on 'People Analytics as a catalyst for Talent Management - Our journey to move towards a more fact-based decision-making model in Human Capital,' during his presentation at the ITWeb Business Intelligence Summit, to be held on 1 and 2 March at The Campus in Bryanston.
"The challenge at the start of the journey was that the human capital organisation struggled to provide accurate information on people to the business. Initially we therefore focused on getting the basics right."
Swanepoel added that this included creating an integrated reporting and analytics platform that could enable the organisation to provide "one version of the truth".
He says his presentation will show delegates how analytics is a key driver for success in human capital management, and that building a business intelligence competence is much more than implementing technology. "The development of the analytical competence of your stakeholders (BI user community) is critical."
Finally, Swanepoel says, he will discuss how the move towards a more fact-based decision-making model in HCM is a long journey, and the key is to delivering real value early is to ensure that business support is maintained throughout.