An omnichannel approach to the telecomms industry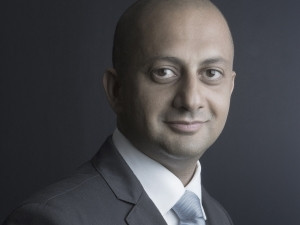 While the conversation around omnichannel has centred mainly on the improvements it can bring to the management of different sales channels, Riaaz Jeena, Sales Director of Software AG South Africa, believes telecommunication providers can also benefit.

The integration of different sales channels in an omnichannel approach presents both major opportunities and considerable challenges. Just ask any business that is trying to effectively manage sales from brick-and-mortar stores, direct sales teams, call centres and online platforms such as ecommerce sites and social media.

"The fact is, the digitisation of business requires nothing less than an omnichannel approach, and going from one sales channel to the integration of more is not just a marginal evolution," says Jeena. He believes that companies can achieve major growth through cross-channel integration and the effective use of customer data, highlighting the importance of this specifically to local telecommunication service providers.

Cellular service providers, for example, hold a large amount of data of their customers, and in theory, all this data could be able to supply them with the information needed to proactively understand what the customer is looking for, and be in a position to offer it before the client actually has to ask.

"It is crucial for them to do so, since their task is twofold - retaining current clientele by ensuring customer satisfaction, and then also luring other companies' dissatisfied customers to their service offerings," Jeena says. Indeed, with the market's almost insatiable hunger for data, the cellular industry is currently changing at a rapid rate. The question is: how can an omnichannel approach ensure customer loyalty and satisfaction?

"For Software AG clients trying to integrate an omnichannel solution, we recommend starting off with the question: 'What does my customer want from me?' If the desired customer outcome can be pinpointed, they can start to map the customer journey and build exact business outcomes based around that," Jeena says.

He believes that cellular providers must be able to remove the hindrances of different silos to ensure a unified view of a customer through the effective use of data. "On a personal level, and I am sure it rings true for most customers, I want to be able to deal with my cellular provider more easily, through a consistent personalised experience, and at the same time be in a position to control the amount of interaction from them. It is an omnichannel approach which can make this happen," Jeena says.

Once providers have a clearer understanding of who exactly the client is, the opportunity is there to work together with other companies to offer tailored services and outcomes. According to Jeena, a good example is on the road, where a cellular provider working together with a client's telematics company can assist as soon as the client is in an accident. Not only can the metro's emergency services immediately be notified as soon as a crash is detected, but next of kin, insurance companies and local traffic management systems as well.

"This multi-organisational omnichannel approach is the next step in digital collaboration and a major growth area in future, but it would require companies to first get their own approach in order," Jeena concludes.

Jeena and several other high profile speakers will be presenting on this and many other relevant topics at this year's Software AG Digital Business Day taking place on 15 September at The Park on 7 in Hyde Park, Johannesburg.