Cutting through the connectivity and value added services noise
How can the business cut through the noise to find the best providers of connectivity, network and cloud services without wasting time, money and patience, asks Ralph Berndt, Director, Sales at Syrex.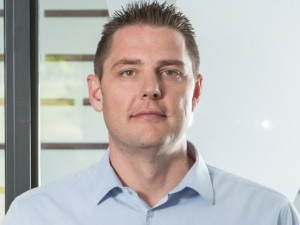 According to a 2015 survey by IDG and Datalink [http://www.datalink.com/getattachment/793927f0-27cb-4573-922e-3402da144329/IDG-Infographic.aspx], survey, technology is increasingly being used to leverage the business as a whole and investment into agile development and IT-as-a-service has become a priority.
Cloud, connectivity, network and infrastructure - these all form the backbone of the successful enterprise which is agile and flexible, capable of adapting to market and client. Each of these elements is essential for seamless communication and productivity. Each feature one that can potentially streamline systems and allow the organisation to focus on growth and its clients and services.
The challenge for the organisation is to assess which of the multitude of services available in the market is an ideal fit in terms of strategy, capability, functionality and price, says Ralph Berndt, Director, Sales at Syrex. The volume of businesses which offer solutions is growing exponentially, all with their own unique value proposition and innovative take on the market. Picking the right partner is complex and often impacted by time constraints and budgets. In addition, there has to be a bridge which leads the enterprise through comprehensive cloud and network solutions that are designed to fit within legacy technology frameworks, without the legwork or the paperwork.
What the business needs is a tool which is capable of assessing the entire range of solution and service providers within specific parameters. A way of finding all the service providers within a certain area with a carrier agnostic view of the best solution, to fit the client's budget and technical requirements.
Syrex has developed an answer using technology to locate and fine-tune technology. Its proprietary software engine is capable of locating and defining the right solution, service provider and budget for any business in the country. Its methodology allows for the enterprise to find a suitable service provider, managed by Syrex, that meets both the time and technology criteria, ticks off relevant boxes and eliminates the complexity.
With Syrex's tool, the business knows what is available in its area and can create a unique deployment solution which is tailored to any blend of fibre and wireless. One platform, a multitude of solutions, all completely customisable and spanning the spectrum of systems, technologies and capabilities. Our professional sales team will assess the requirements and use the tool to provide a holistic proposal for each client.
The Syrex Smart Activation Tool is capable of generating a quote within minutes and covers a comprehensive range of services which include Connectivity, VoIP, Cloud Office 365, Mail services, Virtual Servers, Co-Location Services, Security, Off-site Back-ups, and as-a-Service. The customer outlines what they need to Syrex's sales team and the system does the rest, finding the right service providers in the area, locking down tight price points and assuring delivery within specific time parameters.
The challenge in finding a solution which can do what it says, in the area required and at the price it should be. One request via e-mail and all is done.