Vodacom signs up M-Pesa partner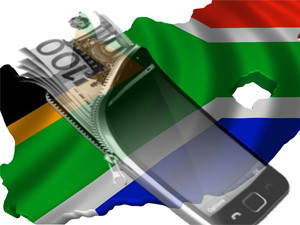 Mobile operator Vodacom is cautiously optimistic that its mobile money offering, M-Pesa, is now better positioned to take off locally, after it failed to make much of an impression on the local market the first time around.
The company has signed up a new banking partner, Bidvest, which Vodacom spokesperson Richard Boorman says has a lot of experience in money services. "Bidvest specifically has a lot of experience in cross-border mobile money services, and even though this is not a feature of M-Pesa yet, we would like to explore that in future."
Vodacom's first stab at introducing M-Pesa to SA came in September 2010, when the operator partnered with Nedbank. While it expected to recreate the large-scale success the mobile money offering enjoyed in East Africa, specifically in countries such as Kenya and Tanzania, the product failed to take off.
At the beginning of August, Vodacom announced it would re-launch the offering locally, this time based on a new platform, custom-tailored to the South African market's specific requirements. Vodacom admitted that, with its original attempt at introducing M-Pesa, it thought it could simply replicate the Kenyan model.
"There are four specific areas that we changed and improved this time around," says Boorman, adding these are distribution, registration, functionality and loyalty. The partnership with Bidvest will play an important role in boosting these areas of the mobile money services.
In terms of distribution, Boorman explains the company has signed up about 10 times the number of agents than it did the first time around - bringing the total to about 8 000 outlets in SA. Registration has also been made easier, as users can now use their cellphones and Visa card numbers to register for the service, instead of going into a Vodacom shop.
Boorman notes the functionality has been simplified and users can now load money onto their M-Pesa accounts via a voucher, the same way they would load airtime. Lastly, he says, Vodacom has introduced a loyalty programme linked to its mobile offering, meaning an M-Pesa user will receive free airtime when using the mobile money service.
"We have seen a good uptake and all I can says is so far, so good," he says. While unwilling to give a specific number, he says the uptake of M-Pesa since its re-launch has been in the "hundreds of thousands". He notes the operator's ambitious target - to sign up 10 million M-Pesa users in five years - still stands.
Japie van Niekerk, CEO of Bidvest Financial Services, could not be reached for comment this morning. However, he told CNBC Africa earlier that Bidvest is "delighted to be selected as the banking platform for Vodacom's M-Pesa service".
"Vodacom sets high performance standards and we regard our selection as an endorsement of the system reliability at Bidvest Bank and the professionalism of our people," he said.
JSE-listed Bidvest employs 143 828 people worldwide and has a presence in Southern Africa, Europe and Asia Pacific.