Binary options trading makes headway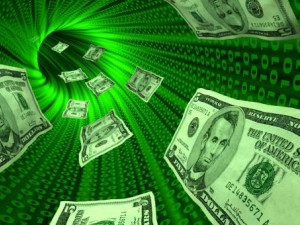 Binary options trading, also known as digital options, is nearly as popular as forex trading now.
This is according to Adam Green, owner of BinaryOptionsRobots.co. The company recently published an infographic which shows the history of binary options from 1973 to 2016, and how it's nearly catching up with forex trading.
A binary option is a financial option in which the payoff is either some fixed monetary amount or nothing at all.
Though binary options sometimes trade on regulated exchanges, they are generally unregulated, trading on the Internet, and prone to fraud.
The US Securities and Exchange Commission and Commodity Futures Trading Commission have issued a joint warning to American investors regarding unregulated binary options, and have forced a major operator, Banc de Binary, to cease operations in the US and pay back all customer losses.
Green notes that over the years, binary trading has seen a lot of bad press, despite its rapid growth in the past 43 years.
"Most successful traders do not make any manual trades. Instead, they use well-designed robots to replicate a well-thought out trading strategy in order to beat the odds and make profits," he says.
"Binary options trading is a great way to hedge positions in forex and other risky investments. It also provides an opportunity to make healthy profits with limited risk."
He explains the process of estimating the direction of an asset is known as binary trading. "It involves two types of trades. Call - traders tend to buy call options if they forecast upward trend in price during a specific interval. Put - traders tend to buy put options if they forecast downward trend in price during a specific interval. Traders earn profit on every successful binary trade with a predefined rate of return."
Green explains that unlike forex trading, both risk and profit potential are fixed in binary trading - that's the main difference between the two types of trading.
According to Green, the volume of the binary options industry is expanding rapidly as traders are choosing binary trading as a perfect medium to hedge their positions in forex and other risky investments. Also, he adds, the culture of automated trading is becoming increasingly popular in binary options with the passage of time, as traders find robots to be more successful than manual trading because of wider exposure and lack of emotions.
African countries have not been left behind. A recent report by Finance Magnates shows African countries outperformed rest of the world in terms of binary options deposits in October 2016.
It says the top 10 first-time deposit sources for binary options firms, normalised for the size of the national economy per capita, in descending order, are: South Africa, Zambia, Ghana, Kenya, Jamaica, France, Georgia, Czech Republic, Belarus, and Turkey.
Finance Magnates says the leading position of SA specifically should not be all that surprising considering that in September last year it was the top market for deposits-per-GDP for forex brokerages.