E-toll opponents slam minister's comments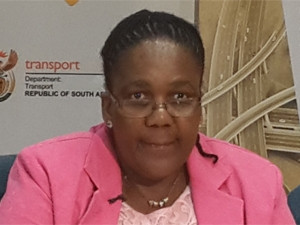 E-toll opponents have slammed statements by transport minister Dipuo Peters that the Gauteng province has seen a positive economic effect from the e-tolling system, including shortened travel times, improved fuel consumption and less congestion, despite a traffic volume spike.
Peters was replying to a Parliamentary question by Democratic Alliance MP Manny de Freitas, who asked what the economic impact of the e-toll system has been on Gauteng since its introduction, and how this was measured.
The minister replied that a number of studies had illustrated the positive economic effect and high return on investment.
However, Justice Project SA chairperson Howard Dembovsky described Peters' response as "disingenuous".
"The freeways have not been upgraded since the 1970s - when two million cars were registered in whole of SA. And now that capacity has been added, naturally there will be a difference. So could the minister tell us how e-tolls have achieved this?"
However, Dembovsky stresses that road upgrades cannot be a once-off exercise, but a constant process that addresses the needs of a growing vehicle numbers.
"Road upgrades needs to be an ongoing process, unless the country's vehicle population becomes static. If that's the case, could the minister please explain how this is going to happen? Through public transport, or through forcing people into minibus taxis that are run by the mafia and openly allowed to flout the laws of the road?"
Dembovsky says it is disingenuous for Peters to suggest that benefits - such as increased road capacity - would not have been achieved through any other model but e-tolling. "Any different model used would have had the same effect," he notes.
The Opposition to Urban Tolling Alliance (Outa) has also reacted to the minister's statements with scepticism, saying if the Gauteng province benefitted from e-tolling, then the rest of the country should have do so too.
"Gauteng is the economic powerhouse of the nation, feeding 38% of the nation's revenue," says Outa chairperson Wayne Duvenage.
"This is what residents of Gauteng pay tax and contribute to the fuel levy for. Government needs to change its mind about a user-pays tolling (taxation) of urban roads, especially if it is inefficient and adds higher costs of doing business."