DOC 'upbeat' about DTT, despite Etv court case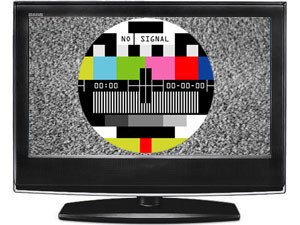 The Department of Communications (DOC) is moving ahead with digital migration despite a looming appeals court battle with free-to-air broadcaster Etv over the encryption of set-top boxes (STBs) for the migration process.
"The minister is upbeat about the DTT progress," according to ministry spokesperson Mishack Molakeng, who declined to comment on the DOC's position on a long drawn-out court battle with Etv - which now looks set to head to the appeals court.
In November, the Pretoria High Court ruled Etv could appeal government's digital terrestrial television (DTT) policy in the Supreme Court of Appeal (SCA), and it looks like Etv is set to do just that.
Etv's attorney, Aslam Moosajee, who is a director at Norton Rose Fulbright, confirmed to ITWeb that the heads of argument in the matter had been filed in the SCA yesterday. He says Etv has requested an expedited hearing date for the matter, hopefully sometime in May.
The issue centres on whether to encrypt five million free STBs that the government will provide when SA officially migrates from analogue to digital television. Etv previously lost its court battle to try reverse communications minister Faith Muthambi's policy to not encrypt government-issue STBs.
Etv has long argued that government-subsidised STBs should have the capability to support encryption because this would ensure a uniform and reliable viewer experience, the ability to broadcast premium and HD content, and would mean a boost for the local manufacturing industry.
Meanwhile, the department is continuing with its DTT rollout as planned. Molakeng says that since the launch of the STB distribution and installation process on 17 December 2015, the registration drive for the STBs "is gaining traction, with an average of 167 to 250 daily registrations in the Northern Cape and Free State respectively".
South Africa has been planning for digital migration since 2008 but last June missed the International Telecommunication Union's deadline for migration.