Cell C trailing capex race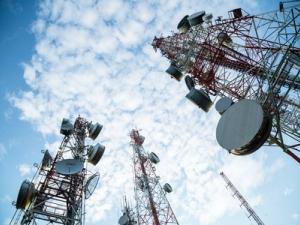 Cell C's total capital expenditure (capex) over the last four years is almost the same as what rival MTN spent just last year.
Cell C recently published its financial results for the first time and revealed it had spent over R11.6 billion over the past four financial years in terms of capital expenditure. Of this, R3.4 billion was invested in 2016 for its network and other fixed and intangible assets ? for the roll-out of predominantly LTE and LTE-Advanced.
In comparison, MTN spent just over R11 billion in capex in SA during 2016 alone and plans to spend another R11.5 billion in 2017.
"Capex is vital in terms of coverage, service quality and the ability to add advanced services. The greater the amount that can be invested in infrastructure and capacity implies that more subscribers can be served and the greater the network service quality," explains Richard Hurst, director of enterprise research at Africa Analysis.
BMI-TechKnowledge telecoms sector specialist Tim Parle says, in general, telecoms operator capex spend in SA has been growing steadily over the past few years.
"It crossed the R10 billion mark in 2006, the R20 billion mark in 2010 and the R30 billion mark in 2016. In the last five years, Vodacom, MTN and Telkom (including Telkom Mobile) account for just under 80% of this spend. In contrast, Cell C is around 9%," Parle says.
In Vodacom's financial year ended 31 March 2016, it spent R8.7 billion on capex, and for the six months to 30 September 2016, it had already spent another R4 billion. Telkom invested R6.1 billion in capex in the financial year ended 31 March 2016, saying the key priority areas were fibre, LTE and mobile, IT systems, maintenance and rehabilitation.
Over the past four years, Vodacom SA spent around R31.2 billion in capex, and MTN SA spent R33.5 billion between 2013 and 2016. Cell C is still trailing MTN and Vodacom, only having invested about a third of what they have over the four years. Telkom spent R23.5 billion in capex between 2013 and 2016; however, only around R4 billion was specifically for mobile.
Revenue growth
In the year ended 31 December 2016, Cell C increased its total revenue by 11% to R14.6 billion but this pales in comparison to rivals MTN and Vodacom, which posted revenue of R41.9 billion and R62.3 billion respectively, in their SA operations alone, in their most recent financial years.
Hurst doesn't see Cell C upping its capex investment in the foreseeable future "unless Cell C is able to grow its revenue to be in line with or near to that of the larger operators".
Hurst explains capex is a function of revenue, which in turn will be based on subscriber base and subscriber spend.
"The percentage of revenue can fluctuate between low figures of around 8%, to highs of 16%. The differences between the various network operators' capex allocations clearly show the differences between the larger players and the contenders. Thus if the larger player has double the revenue of a smaller player, a natural consequence of this will be that the capex will be greater," he adds.
For MTN SA in 2016, capex amounted to 26% of revenue. In comparison, Cell C spent 23% of revenue on capex. For Telkom, total capex amounts to around 16.3% of revenue and for Vodacom in SA it's about 14% of revenue.
"The capex allocation of Cell C is significantly smaller than that of the larger players such as Vodacom and MTN. However, the operator has opted for a strategy which will see it focus on network roll-out and investment in the more urban and dense metropolitan areas to serve customers, thus reducing its capex requirement while still being able to compete," according to Hurst.
"Capex is a strong indicator of network build, but operations rely on capex and opex [operating expenditure]. For example, Vodacom has had a strategy running for some years to self-provide its own backhaul network, while Cell C tends to lease from third parties. Arguably, they both provide the same function, although ownership allows Vodacom to better handle demand in response to traffic," Parle adds.
New investors, more cash flow
Cell C is in the midst of concluding a recapitalisation deal that would see Blue Label Telecoms and Net1 UEPS invest a total of R7.5 billion into the company. This will help the business reduce its mammoth debt of over R20 billion to around R6 billion and Hurst says it will also free up more cash for the business.
"I think we will see an increased capex from Cell C once the Blue Label Telecoms deal is finalised. At the heart of the matter is that the reduction of the debt will free up cash flow which will enable more funds to be allocated to capex," he says.
In the proposed new structure, Blue Label will acquire 45% of Cell C for R5.5 billion, Net1 a 15% interest for R2 billion, 3C Telecommunications will own 30%, Cell C management 5% and Cell C staff the remaining 5%.