LTE, satellite, fibre to change SA telecoms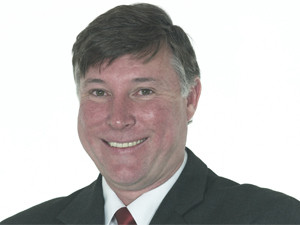 In 2013, long-term evolution (LTE), satellite and fibre will change the South African telecoms landscape and boost cloud services.
So says Douglas Reed, joint CEO of Vox Telecom, who notes that, to take advantage of these technologies, organisations should re-evaluate their solutions and look to replace traditional IT equipment with services, in particular converged telecommunication services.
The majority of local telcos have rolled out LTE technology this year, though they admit that high capex costs, a shortage of devices and a lack of frequency spectrum are constraining the wider rollout of LTE in SA.
This year, Vox Telecom launched the YahClick satellite broadband service commercially across SA.
YahClick is the first Ka-band satellite service available in SA and is the result of a partnership between Vox Telecom and Abu Dhabi-based Yahsat.
"The major highlight for 2012 was the launch of the first South African Ka-band satellite service. This has brought down prices and makes the solution far more affordable and competitive to terrestrial services," Reed points out.
"We expect more satellites commissioned for SA and innovative adoptions of satellite technologies for a variety of connectivity requirements," he adds.
"For example, providing virtual private networks, application delivery services like Vox Cloudware designed to optimise cloud services for any device, voice solutions, and integral to backup conventional connections to ensure redundancy."
For fibre connectivity, the major players, including Telkom, Broadband Infraco, Neotel, Dark Fibre Africa, Fibreco and OneDotCom, are also making some investments in the technology.
"The rollout of fibre infrastructure has taken the hype out of convergence and made it reality," says Reed.
"Complete voice and data solutions sold on a per-user basis will simplify the product offering as customers will be provided with a holistic converged single offering, which will be easy for the customers to cost and to determine the benefits."
Describing the challenges faced in 2012, Reed says the industry had to cope with significant deflation, which put pressure on the top line. "But in the long term, this has stimulated demand and made a plethora of new services viable."