Cell C rolls out LTE, WiFi Calling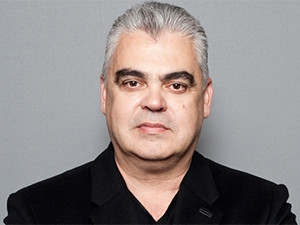 SA's third mobile network operator, Cell C, has rolled out LTE service in Gauteng and KwaZulu-Natal (KZN); and announced it will deploy WiFi Calling to its entire customer base on 1 October.
Unveiling the new offerings this morning, Cell C CEO Jose Dos Santos said the company made an investment of about R2 billion in its LTE data network in 2015. The company plans to spend a further R6 billion over the next two years to roll out LTE in other provinces and extend coverage to other parts of Gauteng and KZN in 2016 and 2017, he added.
Dos Santos noted the phased rollout of LTE is well ahead of schedule, with the first phase of KZN and Gauteng complete. The Western Cape rollout has been pushed forward and will have 200 LTE sites live before the festive season kicks off.
The company has also signed supplier agreements to ensure its towers have access through fibre connections, and these agreements will see an additional 1 600 fibre links rolled out in the next year.
Dos Santos revealed Cell C's mobile backhaul has been upgraded throughout the year, with Gauteng metro, Durban metro and Cape Town metro upgraded significantly to pave the way for Cell C to become self-provisioned in terms of capacity.
"Gauteng, KZN and the Western Cape are also in line for a core transmission backbone upgrade to 100Gbps," he pointed out.
As part of its official launch, Cell C will offer 1 000 customers in Gauteng and 500 customers in KZN the chance to buy 100GB of data, valid for three months, at only R100. This deal will be available exclusively at its Walk-In Customer Care Centre at its head office in Buccleuch, Johannesburg, and KZN regional office in Umhlanga. The deal is available on a first-come first-served basis on 1 October and limited to one SIM per user.
WiFi Calling
Dos Santos pointed out that with thousands of WiFi hotspots nationally and millions more internationally, the introduction of its WiFi Calling service will provide customers with an affordable mobile service anywhere in the world.
"Cell C is the first to offer a truly WiFi calling commercial service to the South African market and this is also a first in Africa," he said. "We spent over a year developing this solution together with our partners."
Describing the benefits of WiFi Calling, Dos Santos said it reduces roaming costs significantly and allows users to stay connected while travelling internationally at their local tariff rates.
According to Cell C, its WiFi Calling service effectively turns any WiFi hotspot into a Cell C base station, providing users extended coverage, wherever they are, to make calls and send SMSes seamlessly over the WiFi network.
We came into a market to challenge some operators who were ripping off consumers; we gave MTN a smack and they are in a decline...next is Vodacom.

Cell C CEO Jose Dos Santos
It notes that unlike VOIP services (app to app calling), users do not have to download an application but simply enable the service via their phone settings on a supported WiFi-enabled handset. Both contract and prepaid customers can use this service if they have a WiFi calling-enabled handset, a Cell C USIM and they are connected to a WiFi network/hotspot.
Cell C will launch WiFi Calling with the AG Style handset, which will be available from all accredited retailers countrywide from 1 October.
During October, this service will be released on the AG Shine, ZTE V6 and ZTE V6 Lite handsets, with the Samsung Galaxy S6 and Samsung Galaxy S6 Edge to follow in November. Two additional devices from Samsung will be WiFi Calling capable before year-end, with the Huawei P8 Lite expected to be fully WiFi functional during the first quarter of 2016.
"We're already in talks with the other handset manufacturers, including BlackBerry, Sony, Microsoft, LG and Apple about WiFi Calling and the release date of this functionality on their devices. We hope to provide WiFi Calling launch dates on these devices in the coming months," says Dos Santos.
To use Cell C's WiFi Calling, users need to ensure the WiFi Calling icon appears on the top of their phone screen when using the service. The company will conduct some educational programmes about WiFi Calling, Dos Santos said.
Profitability
Dos Santos took a swipe at the competition, saying unlike some media reports saying Cell C was struggling, the company was actually growing.
"We have grown from eight million customers three years ago to 22 million this year," he said.
He also rubbished speculations that there was an imminent takeover of Cell C by Telkom, saying "nothing material has come out of those talks".
Earlier in August, Telkom CEO Sipho Maseko expressed some interest in buying Cell C, calling it an "interesting proposition".
"Why would Telkom want to buy us if we are struggling? If they want a buyout, they should just give us the cheque. They should just meet the price. People do not give Cell C the credit that it deserves - we came into a market to challenge some operators who were ripping off consumers; we gave MTN a smack and they are in a decline...next is Vodacom."