PC rental trend on the rise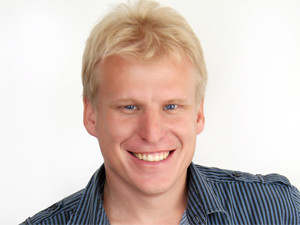 There is a growing trend for South African companies to rent laptops from suppliers, as the PC market continues to face a global slowdown.
So says Christopher Riley, CEO of The Notebook Company, a local retailer of PCs, who explains the weakness of the rand, which has driven up laptop prices, has contributed to low PC sales in SA. The average prices of laptops range between R6 000 and R25 000, he notes.
PC giant Hewlett-Packard recently reported a drop in revenue for the fourth straight quarter, hurt by weak PC sales and lower demand from corporates.
Riley believes worldwide PC shipments are expected to fall by -4.9% in 2015, a drop from the previous forecast of 3.3%, and they are expected to move downwards consistently until 2019.
"One of the problems facing the PC market is the increasing competition from other devices such as phones and tablets. Wearable technology is also creating an additional challenge to overall PC spending," says Riley.
In its latest Worldwide Quarterly PC Tracker, market analyst firm IDC says worldwide PC shipments totalled nearly 71 million units in the third quarter of 2015. This volume represented a year-on-year decline of -10.8% - slightly worse than projections for a decline of -9.2%, IDC notes.
The lacklustre volume of PC shipments was consistent with expectations that the third quarter would face challenging financial conditions and be a transition period, the analyst firm says.
It add that across many regions, the channel remained focused on clearing Windows 8 inventory before a more complete portfolio of models incorporating Windows 10 and Intel Skylake processors comes on the scene. Vendors and channels were also working to limit price swings in the face of changes in currency exchange rates. Though easing a bit, currency devaluation continued to inhibit PC shipments in the third quarter, it points out.
"We, at The Notebook Company, are seeing pressure on our laptop sales. Tablet sales are also under increasing strain from the bigger format smartphones and from phablets, which are fast growing market share. But we are picking up the slack with laptop rentals," says Riley.
"More and more companies are turning to rentals, with some bigger companies renting hundreds of laptops for certain periods. Rentals now account for 15% of our turnover - which has wiped out the dip in the sale of laptops."
However, Riley points out that although the South African PC market has also witnessed a decline in the past couple of years, Windows 10 might possibly cause a bit of revitalisation.
"Each time a new operating system (OS) is released, it uses more resources; therefore there is always an increase of sales following it."
Microsoft's latest operating OS, Windows 10, was launched globally on 29 July, with Windows 7, 8, and 8.1 users, as well as Windows Insiders, all starting to receive their free upgrade to the new OS.
In the Worldwide Quarterly PC Tracker, IDC says while Windows 10 has generally received favourable reviews and raised consumer interest in PCs, many users opted to upgrade existing PCs rather than purchase new hardware.
In addition, the unusually short time between Windows release to manufacturing and the official retail release hampered the ability of original equipment manufacturers to launch certified new models. This resulted in a limited selection of Windows 10 PCs, as well as related advertising, through much of the third quarter.