Ex-con accuses correctional services of IP theft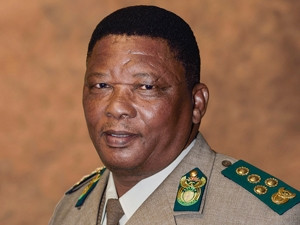 A former inmate is considering legal options against the Department of Correctional Services over an electronic inmate-monitoring solution it implemented.
This comes a week after the Constitutional Court - in a similar case - ruled in favour of former Vodacom employee, Kenneth Nkosana Makate, in the long drawn-out 'Please Call Me' court case.
Ex-convict Quintin Richards says he presented a proposal to implement an inmate information monitoring system to the department in 2014.
He claims he came up with an idea for a biometrics identification system after he had been convicted for a drug offense in 2012.
According to Richards, his proposal was written on a scrap of paper in the prison and he worked on it during the one hour a day time allocated to the prisoners for exercise.
"I suspect they have copied and used my intellectual property without my consent, and I would want to clarify certain things with them," he told news broadcaster eNCA.
He also claims he signed a non-disclosure agreement with a department official known as Jackie Reed Moses in June 2014. At the end of October, he adds, correctional services requested his business proposal and documents.
Richards further alleges that after some months, the department sent back his documents saying the proposal had been declined.
However, a multimillion-rand deal was awarded to Integriton Integrated Solutions, part of the SASSTEC Group, around April 2015, to implement the electronic inmate-monitoring solution.
Meanwhile, Department of Correctional Services national commissioner Zach Modise says the department has no knowledge of the agreement with Richards.
"I am not aware of any record that the department is having from my position as the national commissioner and also from the position of our information technology. We don't have any record," he also told eNCA.
He added that when the tender was awarded to Integriton, it was based solely on the company's product.
The controversial Integriton tender for the electronic inmate-monitoring system has since been referred to the Special Investigating Unit after the department allegedly accepted a R370 million tender that should have cost R50 million.
This week, justice and correctional services minister Michael Masutha was grilled in Parliament over the tender, among other issues.
Masutha reportedly said the controversial multimillion-rand IT contract cannot be stopped until an audit and a court case are completed.
News24 reported in April that Integritron CEO Geoff Greyling had denied any foul play in relation to the contract and rejected a suggestion the company won the contract because of its membership of the ANC-linked Progressive Business Forum.
Stephen Hollis, senior associate and IP attorney at Adams & Adams, says the difficulty a plaintiff may face in a case where a claim is made that another party "stole their idea" is that there is generally is no legal protection in an idea in itself.
To achieve success in such a case, he notes the plaintiff may have the onus of proving the other party is in breach of a contractual obligation or other legal duty - for instance, to respect the confidentiality of the disclosure of information that occurred.
"If you have a great idea and you are pitching it to any business, it is very important that you consult with a lawyer and ensure you cover yourself contractually insofar as possible to avoid future disputes arising," Hollis concludes.