Aarto needs to undertake tech catch-up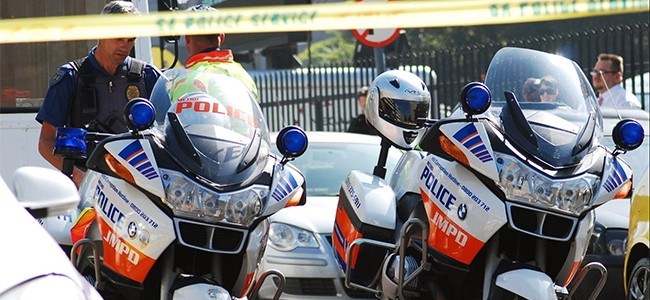 The Road Traffic Infringement Agency (RTIA), which will administer the imminent demerit traffic law - the Administrative Adjudication of Road Traffic Offences (Aarto) Amendment Bill - anticipates technology challenges when the law is implemented.
Last week, the Bill passed in the National Assembly by 225 votes to 88, with zero abstentions. This is almost 20 years after the Bill was first mooted. The Bill will now head to the National Council of Provinces for adoption, after which it will be signed into law by the president.
The demerit points system has been introduced to penalise drivers and operators who are habitual offenders.
However, it also rewards law-abiding road users, as it reduces one point every three months down to zero demerit points if no contraventions occur.
Quantum of fines
Monde Mkalipi, spokesperson of RTIA, told ITWeb that as the law urges closer, "it is anticipated that the process may have challenges that may not have been anticipated, similar to any other new system".
"The quantum of fines that will be dealt with under the new process may rise and, as motorists realise the seriousness and consequence of their behaviour on South African roads, the transgressions will decrease as a result, the number of crashes as well as fatalities would follow the same direction."
According to Mkalipi, the Aarto pilot project in Tshwane and Johannesburg revealed shortcomings that had to be fixed prior to national roll-out.
"These shortcomings were, inter alia, the legislative framework, technological and processes. The Act was passed in 1998 when technology was a bit aback and the use of medium such as e-mail and SMS for business and legal process was not yet permissible," he notes.
The Bill before Parliament seeks to empower authorities to notify and serve the alleged infringers with documents via electronic means, he points out.
"The system is being adjusted to automatically send the notices to alleged infringers as soon as the identity number is matched to an e-mail or cellular telephone number available on the system. The system is also designed to operate from remote areas where the mobile offices would service remote as well as rural areas to give the people who do not have access to such technology to exercise their rights fairly and quicker rather than relying on the postal services only or having to wait on the long queues at the registering authorities."
Mkalipi is of the view that the other challenge would be motorists that deface their registration plates or completely remove number plates.
"It is important to note that drivers operating vehicles with no registration plates would face criminal charges and if found guilty, six demerit points would be incurred."
Secondly, he notes, alleged infringers would test the system by submitting representations for every traffic fine received.
"In this regard, the RTIA has a plan to recruit more representation officers to absorb the workload anticipated. It is also important to note that those who will be submitting representations in an effort to frustrate the system may find themselves with an extra R200 in addition to the fine should such a representation due to lack of substance be unsuccessful."
How it works
According to the Aarto Web site, every person starts with zero points and the maximum permissible number of points is 12. In other words, a person is allowed to drive until he/she has 12 points. Every point exceeding 12 points results in a three-month suspension of the licence.
One point is reduced every three months if no further contraventions occur within the three-month period. A licence is cancelled when it has been suspended for the third time. The demerit points in respect of vehicle operators and drivers are recorded separately even if they arise out of the same incident.
Infringement notices will initially be written by hand while electronic notices, generated by means of handheld computers used by traffic officers at the roadside, will be phased in over a period of time.
In the case of so-called camera infringements, for example exceeding the speed limit and ignoring traffic signals, infringement notices will be electronically generated by the National Traffic Information System, and served on the infringer by registered mail.
Stumbling blocks
Howard Dembovsky, chairperson of Justice Project South Africa, previously told ITWeb that the most significant amendment to the Aarto Act comes in the form of the "electronic service" of infringement notices and other documents which are required to be served under the Act.
"The Bill inserts this provision: 'electronic service' means service by electronic communication as defined in the Electronic Communications Act, 2005 (Act No 36 of 2005), and as contemplated in section 19(4) of the Electronic Communication and Transactions Act, 2002 (Act No 25 of 2002).
"Please have a look at the definitions in the Electronic Communications Act, 2005 and tell me if you can find such a definition," said Dembovsky.
Meanwhile, ICT veteran Adrian Schofield said he foresees challenges arising from the wide variances in quality of data and timeframes of capture.
"There needs to be standardised processes implemented in all municipalities and traffic departments. I also see challenges in delivering penalty notices with no proof of delivery. Warnings that fines have been issued should be sent by SMS to the owner's mobile phone, in this 'connected' era. This does assume that we keep the same number, though."