Digital migration delay 'killing' manufacturers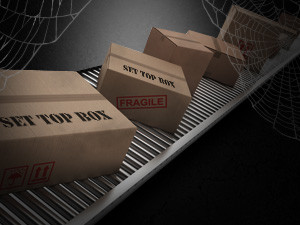 Continuous delays in digital migration are killing electronics manufacturing in South Africa.
This is according to local decoder manufacturer ABT Africa's CEO, Muzi Makhaye. His company was one of 26 chosen to fulfil a tender to produce set-top boxes (STBs) and associated equipment for the long-awaited switch from analogue to digital terrestrial television (DTT).
"The delay is killing our business. A lot of market opportunity has been pulled from under South African manufacturers' feet," says Makhaye.
South Africa has been planning for digital migration since 2008 but delays in policy, court challenges and general confusion have left DTT in the weeds for almost a decade.
National Association of Manufacturers in Electronic Components (Namec) secretary general, Adil Nchabeleng, agrees that delays are destroying the industry.
"The industry is crippled, no one can manufacture without an order and there is no funding right now," according to Nchabeleng.
In June, South Africa officially missed the international deadline to turn off analogue broadcast and shift to a digital television era. The deadline, set by the International Telecommunication Union in 2006, affects all the countries around the world that signed the Geneva conference.
Migrating to digital television was meant to free up more spectrum as the new technology is more efficient, which would help SA meet its aims of ubiquitous broadband by 2020. However, South Africa has so far missed several deadlines to turn digital broadcast on, and analogue television off. There is still no clarity from the Department of Communications as to when exactly this could occur.
"The minister is highly committed to making the digital migration project a success, and is satisfied with the progress made by the Digital Terrestrial Television Programme Management Office so far. All entities and stakeholders involved are striving towards meeting tight deadlines," according to minister Faith Muthambi's spokesperson Mishack Molakeng.
Tenders for all
In April, the Universal Service and Access Agency of SA announced all 26 bidders would receive part of the R4.3 billion tender for the rollout of five million set-top boxes to low income households.
This met with strong opposition from STB producers, which were under the impression they were applying to fulfil the entire contract. Makhaye says the decision to give the tender to all applicants makes no sense to him.
"In my mind I don't believe that it is competitive; how do you award it to all the people who are applying? For me to read that everybody was awarded was laughable."
[The delay] is a serious challenge. It's actually killing our competitive-edge.
Makhaye says he still has no idea how many STBs his company will be contracted to make but is under the impression it will need to deliver them over a 36-month period.
"The [tender application] document created an impression that there would be a minimum of 200 000 set-top boxes per contractor because bidders were asked to quote in 200 000 units."
He says that even if government gave him an order today, it would be at least four months before it would see its first box. So far, there has been no go-ahead from government or any official purchase order, and without that manufacturers continue their waiting game.
Molakeng says the first STB purchase order is "expected to be issued soon".
"The minister is going to approach Cabinet regarding an announcement on performance period (digital signal switch-on) and analogue switch-off dates,'' according to Molakeng, who gives no indication of when this Cabinet meeting will occur.
However, government tenders are not the only way STB manufacturers can make money. All South Africans who currently rely on old analogue signal will require an STB to watch television once the signal is officially switched to digital. ABT Africa intends to cash in on sales to the general public who do not qualify for subsidised boxes. However, it can't sell a single box when there is no clarity about when, or if ever, consumers will need one.
"I can't even sell in the private sector retail market when there is a lingering doubt about the technology which will be dictated by the DTT government process," says Makhaye.
No contracts, no money
Namec's Nchabeleng says most of Namec's members are not doing any work on DTT at the moment and there are no support structures to help struggling electronics manufacturers in the interim.
"Many companies that were waiting for digital migration have shut down or have serious financial difficulties. Some invested everything in DTT and have now gone bankrupt," according to Nchabeleng.
Players like ABT that have stuck it out have only done so by manufacturing other types of electronic goods. ABT Africa has managed to stay in business by producing STBs for Sentech's FreeVision brand.
"We aren't making a lot of money but it has kept us in business," says Makhaye.
He believes there is huge potential for manufacturers to flourish but with DTT still up in the air, companies like his remain in limbo until the authorities officially give the go-ahead for a migration date.
Missing employment opportunities
Another company that was successful in the tender process was CZ Electronics, which manufactures about 120 000 electronic modules per month, ranging from prepaid electricity meters, to cellphones and vehicle tracking equipment. COO Rob Bruggeman says at the moment, the company employs 350 staff but if the DTT contract comes through, it could almost double its workforce.
"We have the capacity to place 250 000 components per hour. We work on average 20 hours per day, six days a week. Our current capacity utilisation is about 40%. We would ideally like our spare capacity to be utilised and create new much-needed jobs."
Government talks boldly about empowerment of minorities but DTT's delays show there is no strategic effort to follow through.
Bruggeman says digital migration would enable manufacturers like CZ Electronics to expand their operations and provide not only more jobs but also technical skills development which would help grow the electronics manufacturing sector.
"As we employ mostly school leavers, it is a wonderful opportunity for young people to get into the job market and be trained as young electronic technicians and operators," says Bruggeman.
Makhaye says DTT delays mean he has to find other work to keep his employees busy, otherwise he will have to retrench staff. If contracts for STBs began rolling in, he could employ an additional 80 to 100 people and almost double his current workforce.
Nchabeleng says government talks a lot about job creation and boosting the manufacturing sector but when presented with an opportunity to do just that, it is unmoved. He believes the authorities are showing no interest in making digital migration a reality.
"It's extremely disappointing at an industrial level. Government talks boldly about empowerment of minorities but DTT's delays show there is no strategic effort to follow through," Nchabeleng comments.
Makhaye says government "dillydallying" is not only hurting working manufacturers but doing no favours for unemployment and crime in South Africa.
"It's incumbent upon government to make sure manufacturers are protected and they are manufacturing. Because if manufacturers do their manufacturing, all other government imperatives will be realised, the tax base broadened, people are moved from the streets into jobs, crime comes down and so on."
Competitive disadvantage
Makhaye says he has been involved in discussions around digital migration from as early as 2008 but delays by government to enforce policy mean any innovation or technological advancement in terms of the local STB market has been forced onto the back burner. "[The delay] is a serious challenge. It's actually killing our competitive-edge."
Bruggeman agrees that successful STB contracts could lead to more international business for South African manufacturers.
"We currently produce products for international clients and compete directly with Chinese and Indonesian competitors. To date, we have been successful in winning international tenders. This contract will make us more competitive on the international market and open new opportunities for us in the world market," says Bruggeman.
Makhaye believes international opportunity, especially in neighbouring African countries, has been severely dented.
"Whilst we were dillydallying, the Chinese have gone into African countries, built broadcast systems and dumped their set-top boxes already, so where we would have gone to sell the same set-top boxes made in South Africa, we can't anymore because those countries have bought from the Chinese. And for political purposes, you can't blame them; those governments want to show their people they are delivering."
Nchabeleng says overall the entire process around digital migration has been incredibly disappointing. He believes there was a strong opportunity to boost the electronics sector but so far the project has been an utter failure and he predicts tough times ahead.
"Expect less manufacturing to happen in SA," he concludes.