Govt open access plans 'likely to fail'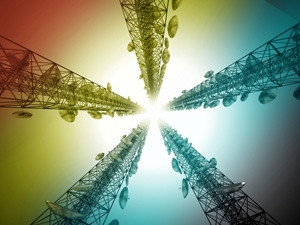 Analysts are sceptical about how successful the deployment of a wireless open access network (WOAN) will be in South Africa.
This after government's long-awaited National Integrated ICT Policy White Paper was gazetted this week, shaking up the previous policy framework for spectrum allocation in favour of an "open access regime".
"Personally, I think the idea of a WOAN is likely to fail, mainly due to practicality issues - particularly if expressed as a WOAN-only approach," BMI-TechKnowledge director Brian Neilson told ITWeb.
"I am not saying a WOAN cannot work, or even be useful. However, it is not the only approach, and is certainly not a tried and tested approach, hence it carries far greater risks," he adds.
"Historically, spectrum for mobile has been assigned to individual licensees who are then given exclusive rights to it for a defined period in a defined geographic area. The new spectrum management regime set out in this policy encourages that licensees work together as far as it is practicable. This includes through the deployment of a WOAN," telecoms and postal services minister Siyabonga Cwele said while outlining the new policy.
The policy defines open access as "wholesale access provided to electronic communications network infrastructure or services on terms that are reasonable, effective, transparent and non-discriminatory".
The suggested WOAN will be "a public-private sector-owned and -managed consortium, and will consist of entities that are interested in participating. Participants may include, but not be limited to, current holders of electronic communications service and electronic communications network service (ECNS) licences, infrastructure companies, private equity investors, SMMEs, ISPs, OTT players and MVNOs", the policy document reads.
"The industry is being consulted, and the large mobile operators may even buy into the concept of a public-private partnership, particularly one that will service the rural or underserved areas. If they do not buy into it, in my opinion, there is a high risk that it will fail," says Neilson.
Competitive considerations
The White Paper argues the new regime necessitates a revised licensing framework to accommodate more players and open up the market for more competition.
"The new policy environment of open and shared networks will enable competition to be focused at the service level, enabling multiple service providers to provide high-quality and innovative products and services to South Africans at affordable rates."
One current fundamental problem, outlined in the policy, is that although over 400 players hold ECNS licences in SA - which would give them the right to apply for available spectrum - only six have been assigned mobile broadband spectrum.
"The outcome is an oligopoly - a highly concentrated market where only a few firms dominate," the White Paper says.
However, according to a new Research ICT Africa (RIA) policy brief, globally there is "little evidence that mandatory open access networks have contributed to public policy objectives of increased competition in services, decreased pricing and higher levels of demand stimulation".
In fact, the research group believes open access wireless networks threaten competition and investment.
RIA found a growing body of evidence from mature markets which indicates the adoption of mandatory open access network strategies may come at the expense of other public interest objectives such as investment and innovation. It finds that while mandatory open access interventions have failed, voluntary commercial open access models have contributed more effectively and efficiently to national objectives of network extension and wholesale cost reductions.
Follow the leader
"Wireless OANs have been established in Mexico and Kenya, with mixed results. These experiences have provided lessons in the design of the policy framework for the envisaged open access network," the White Paper says.
However, analysts are not convinced by projects in other countries.
"Our research has found no case studies where a WOAN similar to that proposed for South Africa has worked or shown positive benefits. The Mexican model is still unfolding. In their case, new strong foreign operators are emerging as the bidders rather than local companies, a result which would run counter to the aim of the DTPS [Department of Telecommunications and Postal Services] policy," according to senior BMI-T telecoms consultant Tim Parle.
RIA agrees the leading wholesale open access wireless network trials and early implementation in Mexico, Kenya and Rwanda have "not taken off" and "South Africa should exercise caution in enforcing such an open access model".
The White Paper also speaks out against both the options of a comparative bidding process for spectrum allocation or spectrum auctions - saying that neither "upholds the principles of openness and transparency this White Paper espouses". They also do not address the fundamental market problems of ineffective competition, infrastructure-sharing bottlenecks, duplication of infrastructure, and inefficient use of scarce resources.
"This therefore creates a need for a policy reform towards a more open approach in addressing challenges of spectrum management to meet the goal of broadband for all."
The policy document states the open access approach will reduce duplication and the inefficiency that arises from the building and operation of multiple networks. It also "encourages service-based competition in a way the current oligopoly does not".
Neilson says the idea of introducing more services-based competition into telecoms markets is not new, and in fact, has many good examples in Europe due to mergers between operators. There are also many cases of infrastructure-sharing, which is already happening in South Africa on some levels.
"European regulatory authorities have granted infrastructure consolidation applications only under strict conditions, notably making it compulsory to allow MVNOs [mobile virtual network operators] on the remaining infrastructure networks. This could happen in South Africa too, forcing dominant operators to host MVNOs - even at a regulated wholesale price - without taking such a massively risky step as that mooted, which includes doing away with individual spectrum assignments and placing all infrastructure eggs in one WOAN basket."
Neilson says this will likely meet with "a massive legal challenge, and is therefore in my view highly unlikely to prevail".
"Such a draconian step could also signal the beginning of a downward spiral in foreign investment in general," Neilson adds.