Drones to play key role in smart cities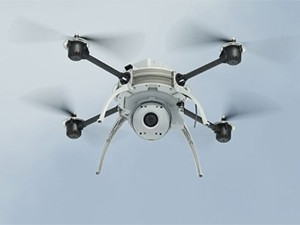 Drones are expected to play a key role in the smart city environment, providing support for a range of use cases.
This is according to a new report by the Cloud Security Alliance (CSA) and Securing Smart Cities, a not-for-profit global initiative that aims to solve the existing and future cyber security problems of smart cities.
The report states some of the use cases of drones in the smart city environment include medical, transport and agriculture.
It notes these civil implementations can also be used for emergency management use cases such as critical infrastructure protection and inspection, forest fire fighting, police augmentation, coastal monitoring, and identifying changes in urban vegetation.
Drones will also be used to support telecommunications services in the handling of capacity surges and the restoration of services following a disaster, the report adds.
Securing Smart Cities and CSA say the implementation of drones in the smart city will involve multiple drone platforms that operate simultaneously to run missions. These drone systems must be safely deployed and operated, and protected against compromise. They also need to be highly available and ready to be called on when required for a mission.
According to a report from Tractica, the interest in utilising drones for commercial applications will drive commercial-grade UAV shipments from 80 000 units in 2015 to more than 2.6 million annually by 2025.
The market intelligence firm forecasts annual revenue from commercial drone hardware sales will reach nearly $4 billion within the same timeframe.
However, the more significant revenue opportunity will be in commercial drone-enabled services, which Tractica forecasts will grow to $8.7 billion annually by 2025.
"Whether you are a fan of them or not, it is becoming increasingly evident that drones will in fact play an important and even critical role in the smart city environment," says Brian Russell, co-author of the report and chair of CSA's IOT Working Group.
"Cities around the country are actively working to implement large-scale drone programmes to support various functions ranging from medical, transportation and agricultural to emergency management and infrastructure protection. It is important that these drone systems be safe, stable, resilient and sustainable."
The Establishing a Safe and Secure Municipal Drone Programme research report first identifies security threats caused by drones and then provides practical guidance on how drones can be used as an effective cyber security tool in smart city monitoring.
The report also details the impact drones could have on main municipal aspects such as national security, and addresses the required measures needed to protect, monitor, respond to and recover from cyber security threats.
"Drones in the sky, drones in the sea, drones on land. But are we ready? The mass adoption of drones by cities implies that thousands of programmable connected mobile devices will not only operate in the streets, but also above and below them. From a security perspective, this guarantees potential disasters, should one of several drone systems or the software used to control them become compromised or manipulated. We're trying to raise these issues early to the public, which is why we've prepared these guidelines," says Mohamad Amin Hasbini, Securing Smart Cities board member.