Government admits data costs must fall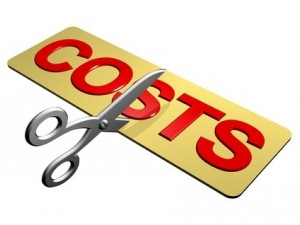 Public outcry on the high cost to communicate in SA is one of the issues government is looking to address in 2017, although it has yet to outline how this will be achieved.
Last year, South Africans, especially the youth, ignited a furore on social media after expressing their frustration over high data costs, resulting in the common phrase of #DataMustFall.
Led by media and radio personality Thabo Molefe, popularly known as Tbo Touch, the social media campaign called on operators to lower the cost of cellphone data.
This resulted in Parliament's portfolio committee on telecommunications and postal services spending two days hearing submissions from the communications department, the Independent Communications Authority of South Africa (ICASA), civil society organisations, telecoms operators and the public on the cost to communicate using mobile data.
Speaking on Wednesday during the debate on the State of the Nation Address (SONA) in Parliament, telecoms minister Siyabonga Cwele said government agrees data prices must come down.
The minister said: "Our youth has realised the power of using the Internet for their development. We have heard their plight to make data affordable as it is still relatively high compared to our peers."
Cwele's sentiments echo those of president Jacob Zuma during SONA 2017 last week.
Zuma said lowering of data costs is uppermost in government's policies and plans.
More players
According to Cwele, the real fall of data costs will be realised when more players and small, medium and micro enterprises compete in giving services to people as advocated by the National Integrated ICT Policy White Paper.
The minister has described the policy as a tool to deconcentrate the ICT industry, to transform and lower of barriers to entry for blacks, small businesses and marginalised groups.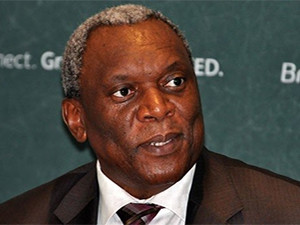 Last year, Cabinet approved the long-awaited ICT white paper in the hopes the new government framework will create an inclusive sector and allow small players to participate.
Although the policy was initially welcomed, it has drawn a lot of criticism for its radical nature and the role government will play in key decisions in the ICT sector.
The suggestion of a wireless open access network (WOAN) has also raised red flags for its potential to create monopoly in the market.
The proposal of deploying a WOAN in SA treads on uncharted ground. WOANs have been established in Mexico and Kenya, but with mixed results.
Although analysts agree the fall of the cost of data services will require the participation of a number of parties, they say government should play an enabling role.
Richard Hurst, director of enterprise research at Africa Analysis, points out the most likely way to bring data costs down is to create an environment which would foster competition and enable greater private investment in the telecoms sector.
"In line with that, we can see data costs are declining, and the increased competition and additional capacity coming to SA will ensure data will continue to follow this trend."
He adds: "Perhaps we need to look not so much as to whether data costs are declining but what we can do to make data more affordable in the market segments where it is needed the most, to tackle our serious socio-economic challenges such as unemployment and education."
Mauritz Venter, ICT research analyst at Frost & Sullivan, notes government is not a key player when data prices are considered, but it could directly influence price through regulation.
Venter states: "The most effective and sustainable manner in which government could reduce the costs of data would be to complete the delayed digital migration process, freeing up more spectrum and reducing costs associated to connectivity provision by mobile network operators. This will allow MNOs to reduce costs whilst still maintaining healthy profit margins."