Freight industry gets an app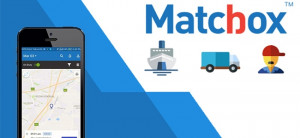 New mobile app Matchbox has been unveiled to simplify logistics in the freight industry and put the power back in the hands of cargo owners.
App founder Anton Potgieter says Matchbox aims to seamlessly match cargo owners with transporters, directly and in real-time. It allows them to choose their transporter from a verified list, he adds.
Speaking about the decision to launch the app, Potgieter says decades of experience in transport logistics enabled the app's developers to see the gaps in a large fragmented transport market that could be filled with new tech like location-based smartphones and dynamic pricing via online marketplaces.
"We're industry insiders and could clearly see the gap in the market. We started Matchbox to simplify the current process to find, book, track and pay for road transport in Africa.
"There is similar tech successfully operating in the US and Asia that can clearly work here in SA that will bring transparency and efficiency to road transport and reduce the cost of logistics in Africa," he adds.
Once a transporter has been chosen, the owner can track the cargo with live updates and tracking tools, receive electronic proof of delivery, as well as instant invoices.
In addition, the app has a transport management system which helps transporters manage their fleet and assign drivers to respond to jobs. Matchbox also ensures electronic payment on confirmation of delivery.
The app is available free but the company says it charges a small commission on connecting the shipper with thousands of trucks.
Matchbox is available in SA and Potgieter says the plan is to expand the app throughout Africa in 2018.
"Matchbox is set to be a success in SA, and our immediate future plan is to target deployment in East Africa next year," he concludes.
The app is only available for Android devices.