MTN shares fall on Nigerian parliamentary probe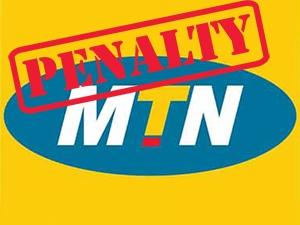 MTN's share price fell over 10% on Thursday following reports that Nigeria's parliament is probing the legality of the reduction of the telecoms operator's hefty fine in the country.
According to Reuters, Nigeria's parliament has launched a probe into whether the Nigerian Communications Commission (NCC) can lawfully reduce a fine slapped on MTN for failing to meet a deadline to disconnect 5.1 million unregistered SIM card users.
In December, the NCC reduced the fine by 25% from $5.2 billion (R81 billion) to $3.9 billion (R60 billion) but now lawmakers in Nigeria's lower house of parliament say the original fine could not be altered unless the law was amended.
"For you to adjust the fine, you have to adjust the law, that is where I am finding difficulty," said Yakubu Dogara, speaker of the House of Representatives, according to parliament's minutes seen by Reuters.
The MTN share price, which closed at R127.50 on Thursday, has fallen around 32% since the record fine was announced in October last year. No shares were traded on Friday or Monday, which were public holidays in South Africa. When trading reopened this morning after the long weekend, the share had risen slightly and was at R129 by mid-morning. MTN's market cap is now worth around R235.3 billion.
The inquiry by Nigeria's House of Representatives comes after lawmaker Ehiozuwa Agbonayinma asked, in a motion read out by Dogara, for the MTN fine to be more than tripled to $15.6 billion (R242 billion).
Agbonayinma also demanded that MTN face criminal charges, saying the telco's failure to disconnect user SIM cards led to the death of some 10 000 Nigerians because of criminals using the unregistered SIMs.
MTN said in a statement it had noted reports out of Nigeria about the fine and would "await clarity and further guidance" on the fine from the federal government of Nigeria.
The company released a SENS announcement after the close of the market on Thursday, disclosing that investor M1 Limited had upped its stake in the company and now controls 10.01% of the issued ordinary share capital of MTN Group. M1 Limited is an international investment group with a strong focus on the telecommunications industry.
Parliamentary snub
The minutes from Nigerian parliament also revealed the telco had angered the house after MTN Nigeria CEO Ferdi Moolman apparently snubbed an invitation to appear at the telecoms committee.
Instead of sending Moolman, MTN issued a letter telling lawmakers "appropriate government agencies... are in a position to furnish your committee with relevant information on this issue," lawmakers said, according to the minutes.
Earlier this month, MTN reportedly offered to pay $1.5 billion (R23 billion) to settle the fine in an offer made up of cash instalments, bond purchases and network access. The company also made a provision of almost R9.3 billion for the fine in its full-year earnings, which took a serious hit due to troubles in Nigeria.
In February, MTN paid Nigerian authorities $250 million (R3.8 billion) in a "good faith" payment towards the fine and dropped legal proceedings against the regulator in an effort to reach an out of court settlement on the matter.
The MTN group has 232.5 million subscribers across 22 countries in Africa and the Middle East ? 61.3 million of which are in Nigeria.