MTN's Mobile Money service in limbo
SA's second biggest mobile network provider, MTN, is weighing options regarding its Mobile Money offering.
MTN Mobile Money allows anyone with a mobile phone to send and receive money quickly, safely, affordably and conveniently. Users can use their MTN Mobile Money account to make payments, buy prepaid services and withdraw cash wherever they are.
The service was launched in 2012 when MTN partnered with the South African Bank of Athens, Pick n Pay and Boxer stores to offer a mobile money solution enabling the opening of simple bank accounts via phones.
However, MTN has decided not to extend the Mobile Money service to new customers.
Responding to ITWeb on the developments with the Mobile Money service, Larry Annetts, chief consumer officer at MTN SA, said: "MTN is currently in discussion with all relevant stakeholders to explore the feasibility of continuing with the Mobile Money service.
"MTN would like to confirm the Mobile Money platform has not been shut down. There are approximately 140 000 customers that are currently on board. Furthermore, MTN can confirm the platform is not available for new customers. MTN will make an announcement regarding developments in this regard."
Stuttering in SA
Mobile money services have failed to gain traction in the South African market, unlike in countries such as Kenya.
Earlier this year, SA's number one mobile operator, Vodacom, discontinued its M-Pesa offering. The last M-Pesa statistics released for SA were for the year ended 31 March 2015, showing there were one million registered M-Pesa customers signed up in SA, with around 76 000 actively using the service.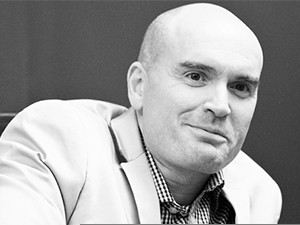 Although Vodacom closed the service in SA, the company is still operating the product in African markets such as Tanzania, Lesotho and Mozambique.
The number of mobile money users on MTN's network hit 36.5 million across 15 countries, up by 5% in the six months to end-June 2016, according to figures supplied by the mobile phone giant.
MTN says mobile money services generated R1.3 billion in revenue in the six months to end-June 2016, increasing by 40.8% compared to the same period in 2015. The mobile phone operator adds this was supported by strong performance from MTN Uganda, MTN Ghana, MTN Rwanda and MTN Benin.
Regulatory environment
Richard Hurst, research director at Market Monitor, says mobile money services have lagged in the South African market due to the regulatory environments of both the mobile network operators and financial services sector.
"In essence, the banks and mobile network operators have fought to defend their turf or markets," he notes. "At the other end of the scale has been the cost of transactions and the ability to make mobile money services more attractive to end-users.
"At the heart of the issue is that the network operators and the financial services institutions should have sought to develop and flesh out their partnerships more comprehensively using each other's strengths."
While much media attention has been given to the demise and shortcomings of mobile money, Hurst does not think this will be the end of mobile money.
"I expect that we will see other players making markets of the vacuum being created and probably we will see a more user-friendly and open mobile money service emerge in the near future."
Banking infrastructure
Lehlohonolo Mokenela, ICT industry analyst at Frost & Sullivan Africa, says the comparative success rates of mobile money between SA and other African countries can be largely attributed to differing banking infrastructure and prevailing banking penetration rates.
He notes countries like Kenya, Tanzania and Zimbabwe, for example, have relatively lower bank branch and ATMs per capita rates than SA.
"Given that mobile money was initially built around providing basic financial services, such as transfers and micro-payments, its value proposition was always going to be less compelling in South Africa. The industry, however, is constantly evolving, with customers now able to pay for a range of solutions including their utilities, TV services and other bills, as well as e-commerce services," Mokenela explains.
He points out the industry is also transitioning to more mainstream banking services such as savings accounts, loans and insurance.
"This makes mobile money more attractive in South Africa, but the uptake is still nowhere near the levels seen in East Africa. The local banks are so entrenched in the market that mobile money operators are finding it difficult to make the same inroads in the market as enjoyed by their counterparts in Kenya and Tanzania."
According to Mokenela, a potential opportunity that operators could look at in SA is international remittances. They will, however, be required to do a bit of work in order to engage with the regulators to enable the development of this market, he notes.
"In East Africa, the success of mobile money has been the result of partnerships that operators have been able to establish within the ecosystem - from technology partners, financial services providers to merchants. Local operators will need to build a wide partnership channel, and a large footprint of agents, to offer easily accessible cash-in and cash-out services."