ROI time for SA's fibre players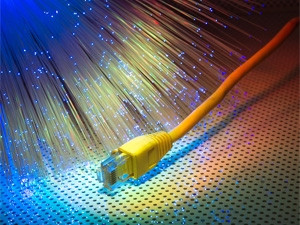 Following heavy investments in fibre over the past two years, analysts predict the South African fibre race will slow down this year as players look for returns on their investments.
The past years have seen players jostling to deploy fibre, with the majority of the growth coming from subscribers in residential suburbs.
Telkom, Vodacom, MTN, TT Connect, Link Africa and Octotel all made significant inroads with their fibre networks last year, says Tim Parle, BMI-TechKnowledge telecoms sector specialist.
He notes Liquid Telecom is very active with fibre-to-the-home (FTTH) in other operating countries. Liquid announced in June it had entered into an agreement to acquire telecoms provider Neotel for R6.55 billion.
"Perhaps they [Liquid Telecom] will see value in the local FTTH market," Parle says.
With lots of players invading the market, he believes access to capital will be key in determining the winners and losers in the fibre game.
"Access to capital remains key. We saw several significant injections of capital in 2015 and 2016. These funds may be getting depleted as the fibre build-out continues and programmes have now progressed. Consolidation is also possible this year. We have already seen the acquisition of FibreHoods by Vumatel."
Mark Fricke, MD of Jurumani Solutions, says: "The market is something of a mess, off the back of large financial investments from existing network operators, dedicated fibre players, and local last-mile consortiums each eager to own their piece of the fibre pie."
He adds that in 2016, the market witnessed strong network expansion and investments in more routes, mainly in urban spaces to reach businesses and homes.
Some mergers and acquisitions activity indicating the heat in the space and a growing wider understanding of the strategic importance of fibre as access over the longer term are also driving market growth, he explains.
"There is a broad awareness that the role of fibre in the access service technology mix is going to be increasingly important, even as more advanced wireless technologies become available and as alternative fixed technologies improve," Fricke points out.
"There is something of a land grab. However, rolling out fibre networks requires a heavy capex investment, which tends to imply a long-term strategic focus and good access to capital."
Fricke believes multiple players should ultimately create price competition and drive delivery that will benefit consumers, but he says "while everyone is doing it, from the perspective of operators, it also feels like chaos with consequences".
While the positioning and motivation of companies like Vumatel are clear, Fricke notes: "In a fragmented fibre market, what are the implications for players rolling out the actual services, at scale? How are these operators - who offer services on top of infrastructure and for whom fibre is just a part of the story - going to navigate the threats, challenges and opportunities implied?"
It's a pertinent question for telcos to consider when they need to protect their historic ROI, but also leverage the benefits of taking fibre-speed connectivity services to their customers, while potentially piggy-backing on someone else's infrastructure, he says.
Fricke suggests the key approach in the medium- to long-term relates to the mechanics of their individual operating models, and how they can positively shape the customer experience around the delivery of services over fibre.
Meanwhile, Andy Openshaw, CEO of ECN, says with more options coming to the fibre market, bringing larger bundle offers and lower cost options, operator deployment models and margins will certainly come under pressure. However, he believes this will only serve to benefit the consumer.