Improving productivity and performance
User Experience Monitoring offers businesses a tool to identify and solve end user challenges early, significantly boosting efficiencies.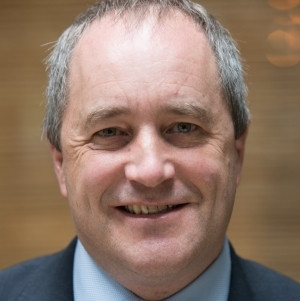 A core focus of virtually every business should be to increase productivity and improve employees' efficiencies. This is best achieved through a clear understanding of the user experience. After all, while monitoring inputs - networks, servers, applications and the like - remains important, observing and understanding output is even more vital, which is why truly transformational organisations understand that the user experience is the key to driving productivity.
According to Mark Robinson, Director: Solution Engineering at Riverbed, User Experience Monitoring enables a business to see exactly what individual users are experiencing, in terms of their interactions, the applications they are running or any other aspect of what the user is doing. Such observation, he adds, obviously does not include the content involved, but merely studies the performance of the user's system.
"With strong analytical processes behind it, an effective monitoring solution is able to gather vast amounts of big data related to individual endpoints and identify specific issues that have a bearing on overall performance," he says.
"The kind of problems end user monitoring is designed to identify include those experienced by individual employees, such as slow performance. Here the solution will determine how often such slowness occurs, how significantly different it is to that of other users and other such information, to assist the service desk to overcome this problem."
Of course, he adds, it can also be used to identify patterns, such as multiple staff members experiencing the same challenge, even if not all of them bother to report it. This gives a clearer indication of the actual scope of the problem.
It is also able to take into account multiple dimensions of user experience. Performance is obviously a major aspect of this, encompassing things like speed, device metrics and whether or not a particular machine has the correct specifications to optimally run the apps being used. However, it also covers the health of the device - such as the time taken to boot up and the number of system crashes experienced - as well as user behaviour, such as opening too many programmes at once. This, of course, may consume too many resources, thereby leading to a slowing of the system.
Robinson explains that end user monitoring is also able to quickly curtail wrong forms of behaviour, such as staff installing applications that they shouldn't be using, or using applications that their device may not be optimised for.
"It is a simple matter of calculating a baseline in order to determine what normal performance and usage is. After which anything that falls outside this baseline triggers an alert. This means that anomalies immediately stand out."
"Furthermore, end user monitoring is also useful in determining the success of a broader strategy, like moving to the cloud. After all, the only true measure of the success of such a project is whether it has been eagerly adopted by the users. Monitoring how quickly and effectively users begin utilising a new system will give the most accurate picture how successful something like a cloud implementation has been."
"Thus, end users gain major productivity benefits, as a result of their IT department being able to proactively fix issues, as well as make more informed decisions related to continual service improvement. At the same time, the business benefits by improving performance and increasing productivity across the board."
"The beauty of end user monitoring is that it can provide benefits to enterprises across all industries, as it can increase the efficiency of employees in any vertical market. Moreover, it is the ideal answer to the bring your own device era (BYOD) as it is effective across laptops, desktops, virtual applications, VDI, Windows, Macs, iPhones, iPads, Android tablets and Android phones. Regardless of the devices being used by employees, end user monitoring can improve their productivity and efficiency enormously," he concludes.